Forthcoming Activities & Events
Good Friday - Public Holiday
18-Apr-14
National Holiday

Easter Monday - Public Holiday
21-Apr-14
National Holiday

May Day (Labour Day)
05-May-14
Public Holiday

Jazz 'n Creole at Cabrits
08-Jun-14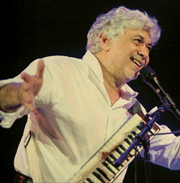 Held at Fort Shirley, Cabrits National Park from 2 pm to 9 pm. Featuring local, regional and international jazz artists. 2014 Jazz n' Creole June 1st through June 7th Jazz Fringe Events JazznCreole Main Stage June 8th
More...
Whit Monday
09-Jun-14
Public Holiday

Dive Fest 2013 Begins!
11-Jul-14
Dominica's Annual Dive Fest from July 11th to 20th, 2014
More...
August Monday (Emancipation Day)
04-Aug-14
Public Holiday

Independence Celebrations - Opening Cerremony
03-Nov-14
Official Opening Ceremony on the Dame Eugenia Charles Boulevard (Bayfront)
More...
National Day of Community Service
04-Nov-14
Public Holiday
More...
Christmas Day
25-Dec-14
Christmas Day Public Holiday

Boxing Day
26-Dec-14
Boxing Day - Public Holiday

More details on Dominica's Events can be found
here
.