Dominica's Waterfalls
Due to Dominica's terrain and high rainfall, there are many waterfalls. Some are temporary and only occur during the wet season or in heavy rainfall, others are dramatic powerful marvels of nature, while there are the gentle ones. Whether swimming, hiking or sight seeing the range of waterfalls on this island will not disappoint.
What to Bring on a hike Site Passes Services  Explore the Island All Waterfalls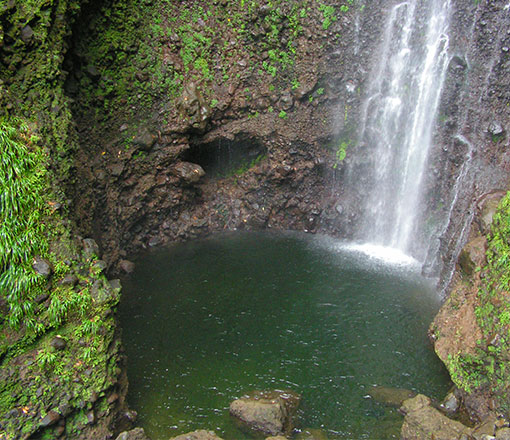 Quick Facts
10 Most viewed Attractions on this site!
Don't miss out on more of our top 10's of activities and attractions
Tips for walking to Waterfalls
---
Watch out for:
High rainfall can cause flash-flooding of even small streams.
The dense rainforest can get dark quickly in the late afternoon
Hikes often cross rivers – watch out for slippy rocks!
What to take:
Waterproof rain gear (a poncho will also protect camera gear)
Phone / Camera (with extra batteries and somewhere dry to carry them)
Headlamp (in case it gets dark)
Insect repellent (but don't worry, we've no poisonous creatures!)
Sunglasses
Bathing suit – the opportunity to swim may appear
Always have an extra pair of clothes and socks (either with you or in your vehicle)
Wear comfortable clothing
It will be humid, but depending on the hike and season it can also get chilly
Shorts or light pants
Sneakers with good treads or (waterproof) hiking boots
A hat
Eco-Tourism Site Passes
Many tourism sites around the island require a Site User Fee (Fees below effective May 2013).
Eco-Tourism Site Passes
Site Pass US $5
Weekly Pass: US $12
Waitukubuli National Trail Passes
1-Day Pass US $12
15-Day Pass US $40
Special Pass for Organised Tour Packages (1 Day) US $10
Passes are available from Cruise Agents, Tour Operators, Car Hire Agencies and at various other locations around the island. Passes can also be bought from officials at the sites themselves or from Forestry, Wildlife & Parks Division on Valley Road or in the Botanical Gardens, Roseau (266-3817).
Waterfalls by the Discover Dominica Authority 
All Waterfalls
Sort through the list below to see which best suits you
View from the trail to Victoria Falls, in Delices on the east coast of Dominica
Recommended Readings and Books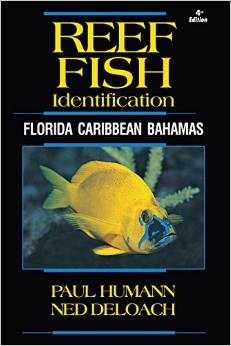 Reef Fish Identification
By Paul Humann and Ned Deloach
Florida Caribbean Bahamas - 4th Edition (Reef Set)
Buy on Amazon