Hiking in the Nature Isle
Details about Hiking in Dominica
"There is only one way to understand Dominica. You have to walk across it and along it." Alec Waugh, "Typical Dominica" 1948
Hiking & Walking in Dominica
Just as Dominica is famous for its outstanding scuba diving, we are also well known as having one of the most pristine tropical rainforests in the Caribbean islands. Though mountainous, much of this rainforest is easily accessible by way of some exciting tracks and trails.
Dominica's land attractions are as varied & spectacular as below the water. From the stroll to Trafalgar Falls or a wander in the historic Fort Shirley at the Cabrits National Park, to the world-famous Boiling Lake hike, Dominica has something for everyone.
Our Waitukubuli National Trail is the longest hiking trail in the Caribbean region. Running from one end of the island to the other, the trail covers 114 miles of terrain revealing every type of habitat that Dominica has to offer.
There's so much to see and do in Dominica, we're sure you'll need some help trying to decide where to go and what to do while you're here?
This page categorises many (but not all) of Dominica's excellent hikes and trails by the difficulty of the walk. If in any doubt, please use the services of a guide, and err on the side of caution in the level of difficulty and the time allowed to do the hike.
For a detailed look at Dominica's trails, hikes and attractions, see the listings below: Strolls, Easy Hikes, Intermediate Hikes, and Hard Hikes.
Note that a Site Pass is required to visit many of Dominica's attractions. More info on Site Passes here.
Hiking Tips | Eco-Tourism Site Passes | All Hikes in Dominica
Tips for walking in Dominica's Rainforest
---
Watch out for:
High rainfall can cause flash-flooding of even small streams
The dense rainforest can get dark quickly in the late afternoon
Hikes often cross rivers – watch out for slippy rocks!
What to take:
Waterproof rain gear (a poncho will also protect camera & phone)
Phone / Camera (with extra battery pack and somewhere dry to carry them)
Headlamp (in case it gets dark) – here's a reasonably priced Energizer Water resistant headlamp
Insect repellent (but don't worry, we've no poisonous creatures!)
Sunglasses
Bathing suit – the opportunity to swim may appear
Always have an extra pair of clothes and socks (either with you or in your vehicle)
Waterproof backpack – see my favourite one here!
Wear comfortable clothing
It will be humid, but depending on the hike and season it can also get chilly.
Lightweight Caribbean Hiking Shoes
Eco-Tourism Site Passes
Many tourism sites around the island require a Site User Fee (Fees below effective May 2013).
Eco-Tourism Site Passes
Site Pass US $5
Weekly Pass: US $12
Waitukubuli National Trail Passes
1-Day Pass US $12
15-Day Pass US $40
Special Pass for Organised Tour Packages (1 Day) US $10
Passes are available from Cruise Agents, Tour Operators, Car Hire Agencies and at various other locations around the island. Passes can also be bought from officials at some of the sites or from Forestry, Wildlife & Parks Division on Valley Road or in the Botanical Gardens, Roseau (266-3817).
The Perfect Backpack
For hiking in Dominica, my favourite backpack is a waterproof one. It's not only great for hiking in the rainforest, you can take it along on a kayaking trip, whale-watching, or to the beach to keep things sand-free & dry. Check out this MarsBro Waterproof Backpack.
For other styles, see the Best Hiking Backpacks on Amazon
All Hikes
Sort through the list below to see which best suits you
View from the trail to Glassy, in Boetica on the east coast of Dominica
Find out more
Mouse over images for information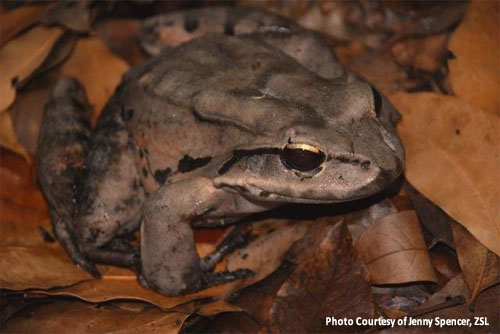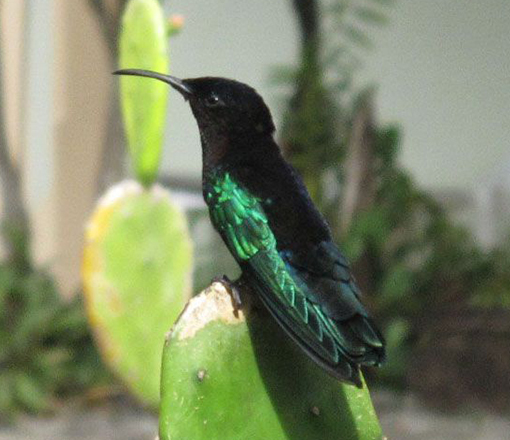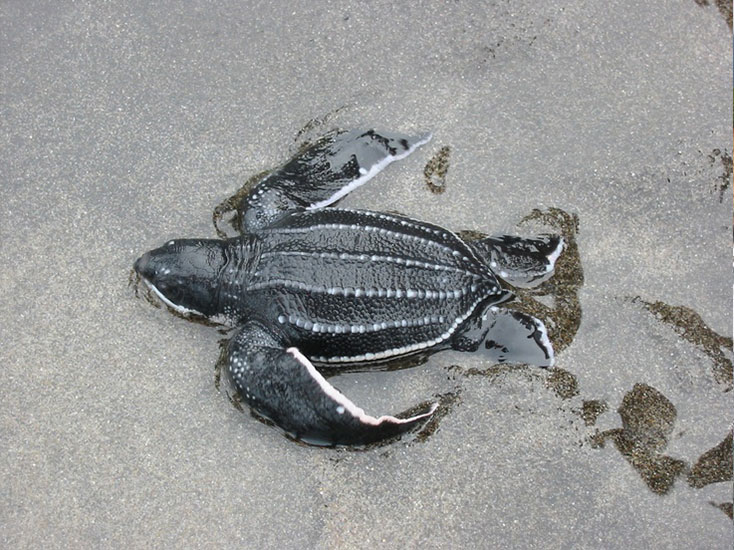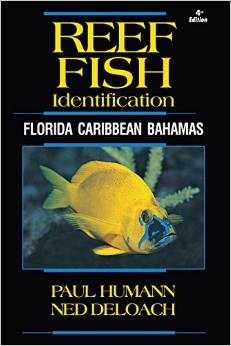 Reef Fish Identification
By Paul Humann and Ned Deloach Florida Caribbean Bahamas - 4th Edition (Reef Set) Buy on Amazon