Freediving in the Nature Isle Dominica

Freediving in Dominica
What is freediving? Freediving is an underwater sports activity in which you do not use any breathing apparatus – only your lungs!
Congratulations to Freediver Sofía Gómez Uribe!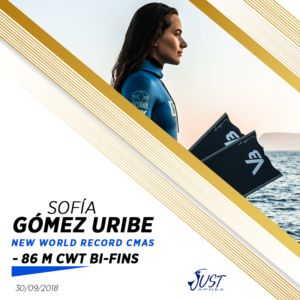 Sofía Gómez Uribe set a new World Record on Septemeber 30th 2018
New World Record CMAS. CWT Bi-Fins -86m
Sofia is a co-founder of Blue Element Freediving School located in Soufrière, Dominica.
In a few short years, Dominica has become a major Caribbean destination for the Freediving community.
Soufriere's volcanic crater provides the perfect geology for freedivers, who can dive to depths of 90 meters (295 feet!) or more, just minutes from the shore.
Dominica has many advantages over other locations:
Deep dive sites just minutes from shore
Locations in the beautiful and protected Marine Reserve
Eco-Friendly hotels & resorts for hosting Training Camps
Unique underwater terrain, including sulphur vents creating warm "Champagne Bubbles"
The History of Freediving in Dominica
---
FIRST EVER INTERNATIONAL FREE DIVING COMPETITION HELD IN DOMINICA!
Dominica's first International Freediving Competition took place from November 4th to 11th 2016.
Due to Hurricane Maria in September of 2017, the Blue Element 2017 Competition could not be held.
Congratulations to Freediver Sofía Gómez Uribe!
On July 5th, 2017, Freediver Sofía Gómez Uribe set a new CMAS Freediving World Record of 83.1m in Bi-Fins Constant Weight in Soufrière, Dominica  Setting a depth of 83.1 m and completed in 2 min 43 sec.
Sofía is a co-founder of Freediving School Blue Element, also located in Soufrière.
Blue Element 2018 – Freediving Competition
---
Get ready for the 2!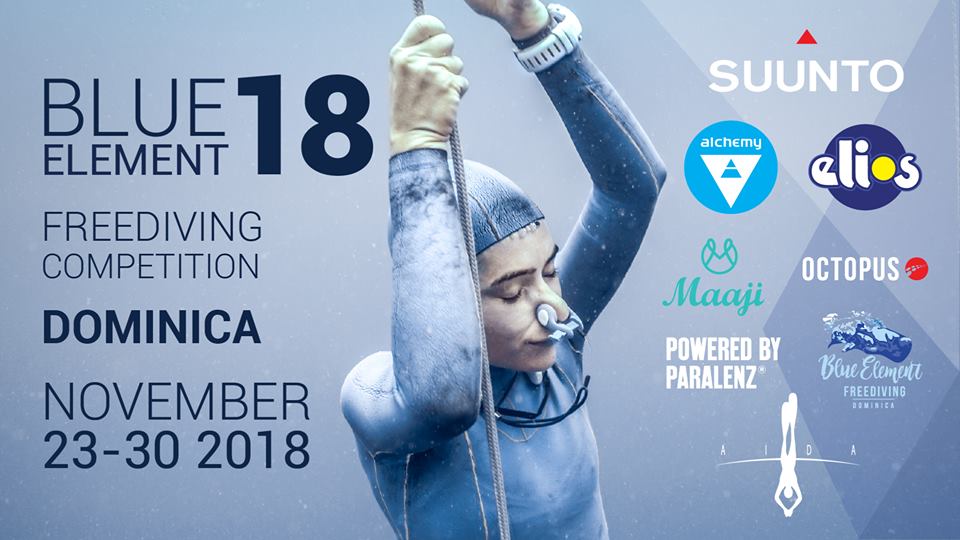 The Blue Element event was held in the south of Dominica in the Soufriere-Scott's Head Marine Reserve.  The competition was organized by Johnny Sunnex, a champion freediver from New Zealand, and Sofia Gomez Uribe, a Colombian freediver and national female champion.
Congrats to the Overall Winners of the Inaugural Blue Element Freediving Competition: Rosibel Molina, Adam Stern, Sofía Gómez Uribe, Nicolas Girardin, Jonathan Sunnex and So Ja.
See the 2016 participants below and read more at BlueElement.com
Below is a video by Blue Element showing the wrap of its first annual freediving competition!
Snorkelers & Divers will enjoy this Waterproof Fish ID card to help them identify the fish to be seen in Dominica.
Order from Amazon:
National Geographic – Guide to Caribbean Reef fish – Fish ID Card (6 in by 9 in)
Scuba Diving Awards
Dominica has been recognised for a number of Scuba Diving Awards celebrating the beauty of our underwater seascape. Here are a few:
---
2014
Dominica #1: Top 10 Dive Sites in US & Caribbean
Dominica was named #1 in a list of the top ten dive sites in the US & Caribbean. "The Nature Island consistently delivers the best in Caribbean diving, if not the world. Champagne reef and Scotts Head drop off are just a couple of the many underwater highlights." Read more on ScubaRadio.com
---
2008
Scuba Diving Magazine Awards
1st Place – Marine Life
TOP TEN Mention
Dive Destination
Marine Life
Healthiest Marine Environment
Underwater Photography
---
2007
Dominica Earns Best Diving Awards by Readers of Scuba Diving Magazine
Dominica, the Adventure Island
If you are not a freediver, don't worry! There are a lot of other fun activities to do in Dominica.
Dominica is the Nature Island of the Caribbean. Get to know us! Here are some adventures and activities to explore while you're here:
As you can see, there are plenty of activities for everyone!
Dominica, the Healthy Island
There are so many ways to improve your state of health while you're in Dominica.
Health & Fitness Benefits, Dominica Style
Ethical & Sustainable Dominica
Top 10 Ethical Destinations 2014 & 2015
Home to Secet Bay, a luxury eco-resort and 2016 Winner of the Boutique Hotel Award
Home to Jungle Bay EcoVillas – coming in 2019
More Diving & Water Adventure in Dominica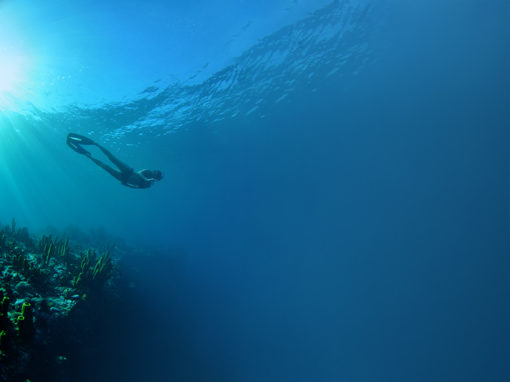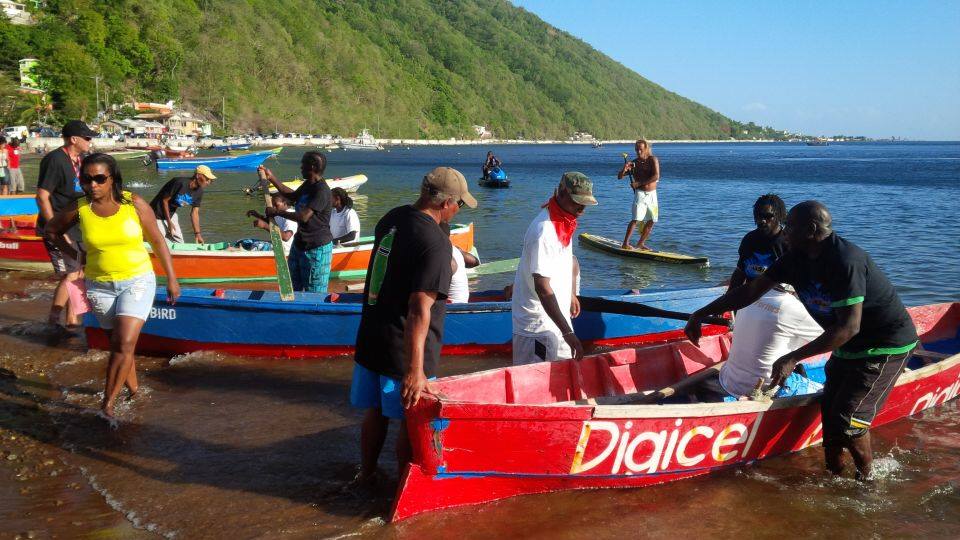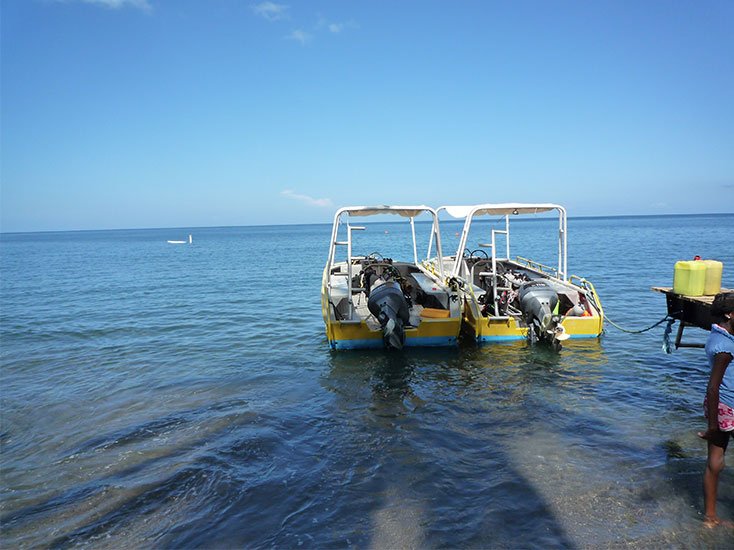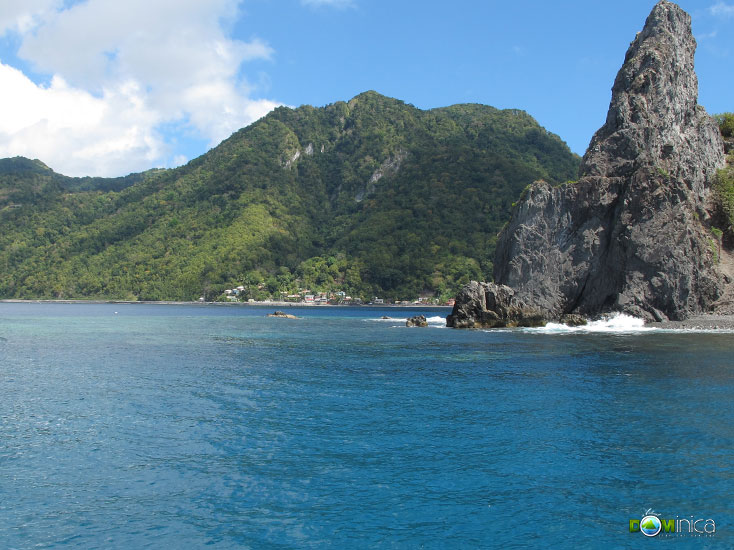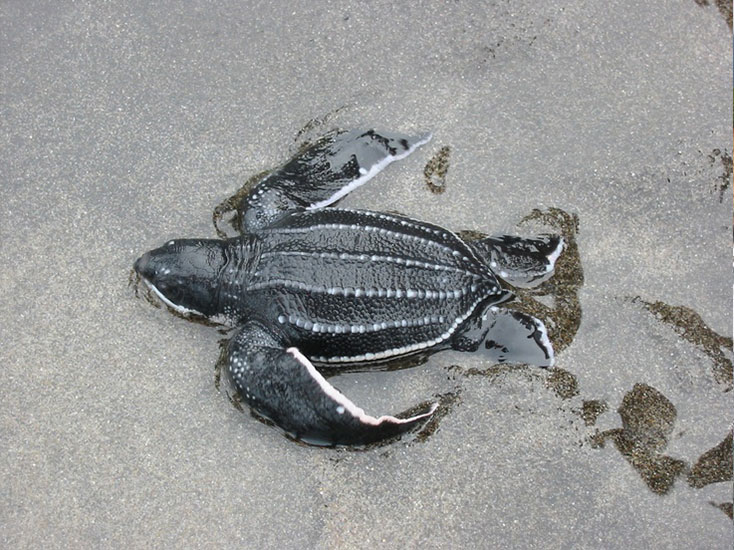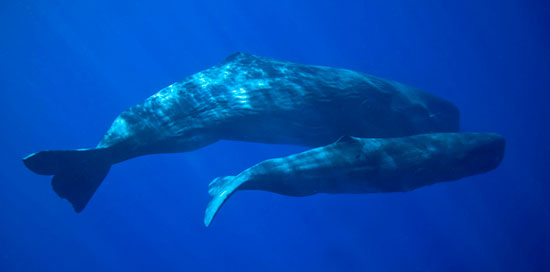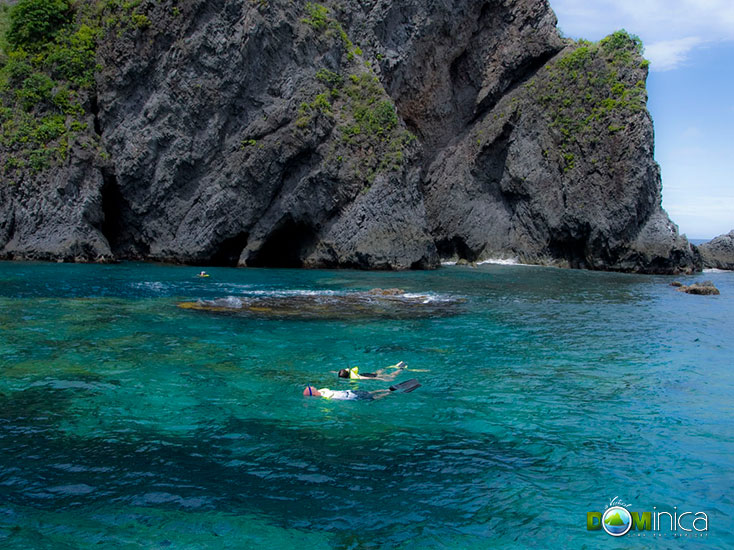 Learn more about wildlife in the Caribbean from these books.