Dominica is an island rich in natural beauty – lush rainforests, towering peaks, rivers, waterfalls, flowers and much more. It is also home to a variety of wildlife, from the ocean depths to the tallest peaks and everything in between. In 1997, UNESCO recognised the unique beauty and value of Dominica, designating our
Morne Trois Pitons National Park
 as a
World Heritage Site
. Here is a brief overview of Dominica's wildlife – the fauna (animals) which includes birds, mammals, amphibians, reptiles, & fish; then the flora (plant life).
Birds

Land Mammals & Bats

Reptiles & Amphibians

Crustaceans

Insects

Sea Mammals

Fish

Plants
Did you know?
Dominica has over 55 species of
butterflies? 
For a complete list of 55 species of butterflies see
Wikipedia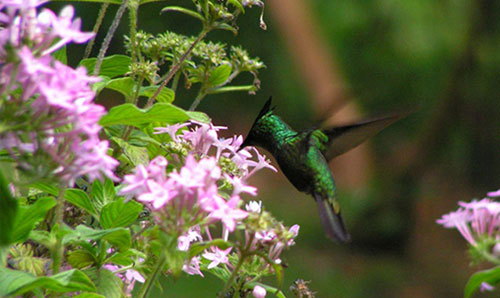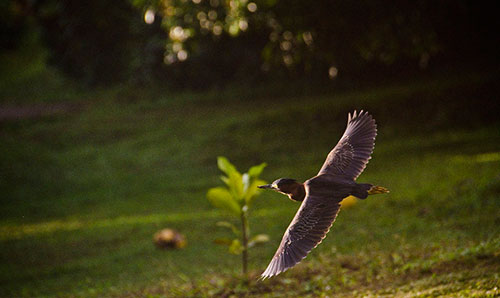 Birds
179 Species
---
Dominica is home between 167 – 188 species of birds. With a lush and varied climate, birds happily exist all over the island from the seashore to the tallest mountain making Dominica a Bird watchers paradise.
Land Mammals & Bats
18 species – including 10 species of Bats
---
Apart from our marine mammals and bats, there are two land mammals of note in Dominica: the agouti (pictured)  and the manicou which is a kind of opossum.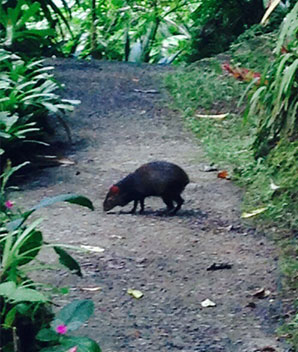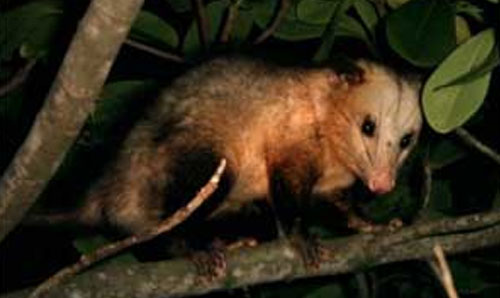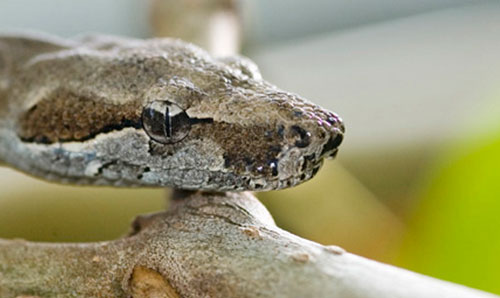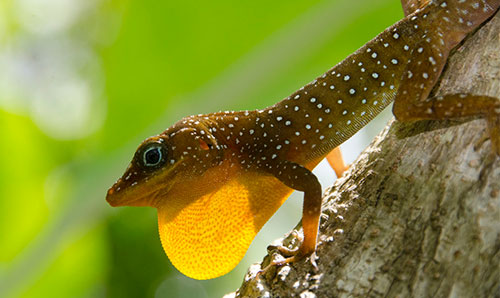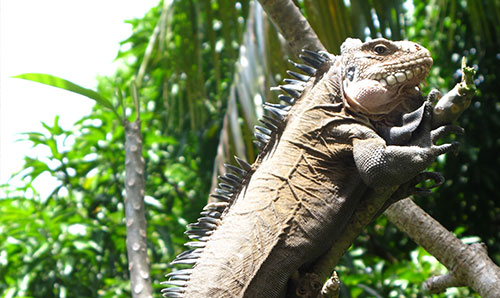 Reptiles
17 species – including 4 of Snakes and 3 species of Turtle
---
The iguana, is the largest reptile found on Dominica primarily the Lesser Antillean Iguana or Iguana delicatissima. Sea turtles are also commonly found in Dominica. In fact, our island is an ideal destination to see nesting turtles come ashore! Visit our sea turtle watching page for more information. There are several species of snake (none are poisonous) on island, the largest of which is the boa constrictor. Locally called tete-chien (dog-head in creole) you can see why, pictured at left. Just below the boa is another local snake with beautiful patterning, the kouwes.
Amphibians
 3 species of amphibians
---
Our most famous amphibian by far is the large and noisy frog known as the crapaud or Mountain Chicken. Currently endangered, these unique frogs are being studied, and hopefully saved, through a breeding program. You can read more about them on our crapaud page. The more common tree frog can be seen in forested environments.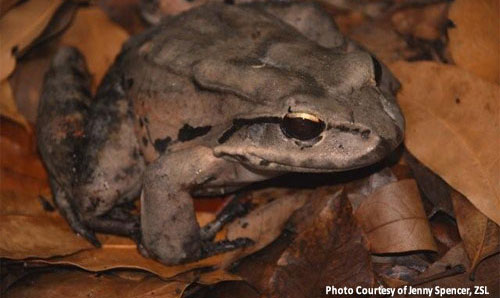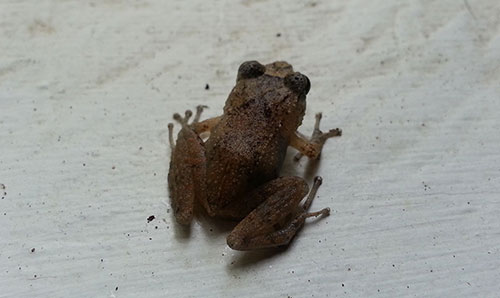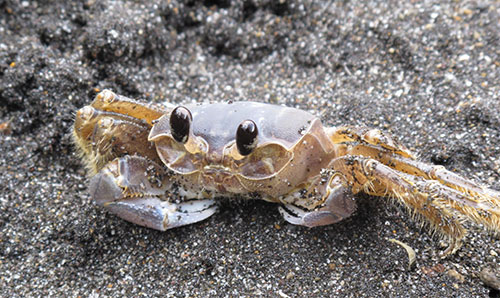 Crustaceans
20
 species of crab,
11
species of crayfish and shrimp
---
The land crabs are also a very popular species here in Dominica. When in season, they are the main ingredient for 'Crab Backs' a traditional creole dish. Out of season they are protected, especially during their annual pilgrimage (usually around April) to and from the sea which is necessary for their offspring to be born.
Sea Mammals
16 Species and counting
---
Various species Whales and dolphins are plentiful in our crystal blue waters and can be seen frolicking along Dominica's coastline throughout the year. There are a number of commonly sighted species can be found year-round in the waters off Dominica. But what makes Dominica unique is the opportunity to observe the largest of all the toothed whales, and star of Herman Melville's Moby Dick, the sperm whale…Read more on our Whale and Dolphin Watching page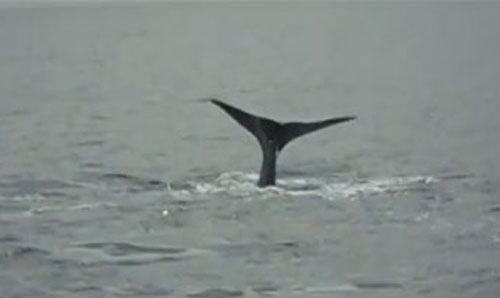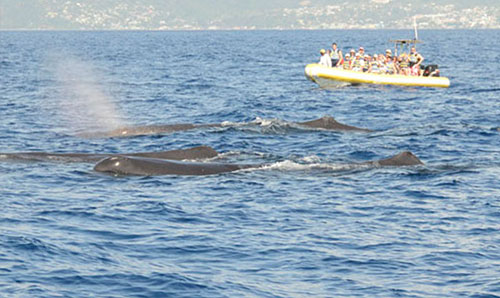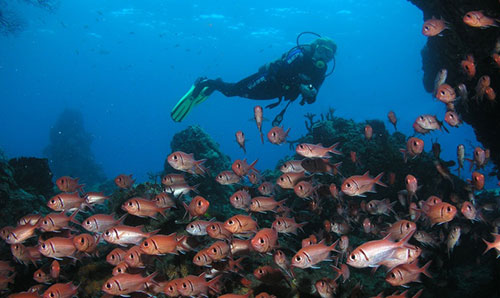 Fish
45
 species of inland fish
---
There are over 320 species of reef fish in Dominica. See the 25 most common species (Encyclopedia of Earth).
The amount of Dominica covered in Forest
When it comes to flora in Dominica, the plant life here will knock your socks off! From lush mountain rainforest to dry coastal areas, we've many different zones, each with its unique characteristics and plant species. There are many species of Orchids on the island, and fern species number in the hundreds. Learn more about:
Aloe Vera
Nature's remedy
Tropical Fruits
of Dominica
Find out more
About Wildlife of Dominica