Beaches of the Nature Isle
Rugged sandy beaches on the eastern coast
Dominica's Beaches
Where to swim, snorkel, surf, or sunbathe
Dominica has a number of beautiful beaches scattered along the East and West coasts. Where the east is rugged and windblown from the constant trade winds, the west is calm and drier. Most beaches are stone or sand, ranging from a whitish/grey sand to black, a reminder of the youth of the island and it's volcanic origins.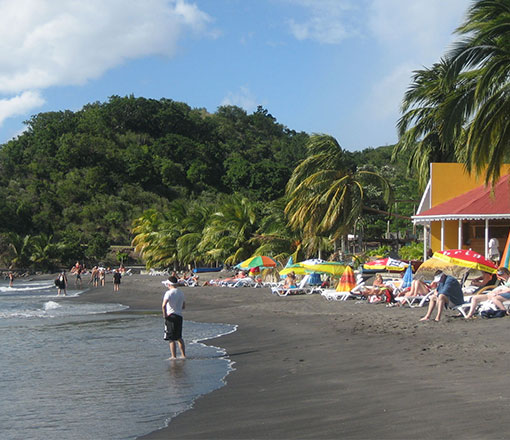 Swimming can occur at most beaches, or really anywhere there is access to the sea along the West Coast. However, this is not the case along the Eastern Coast. Due to rip currents and undertows, one must exercise extreme caution and only swim where recommended.  Find out more…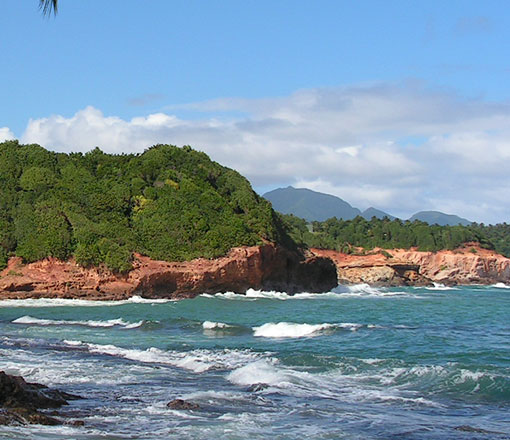 Although not a very popular pastime in Dominica, there are a few places where it is possible. Find out more about: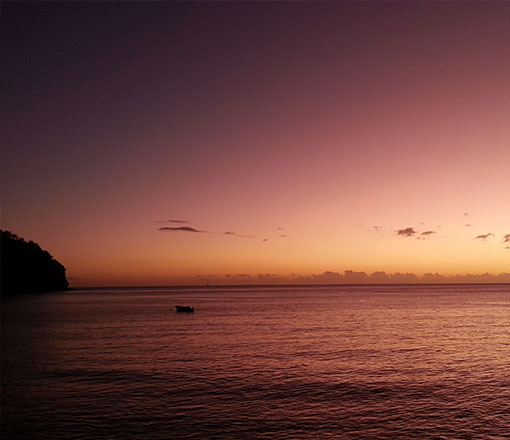 Looking for somewhere excluded where you can sit and enjoy your surroundings in peace and quiet? Although this is never a guarantee, find out more about beaches and other sites great for escape.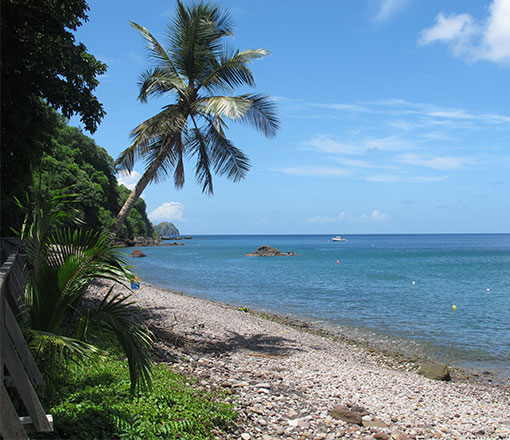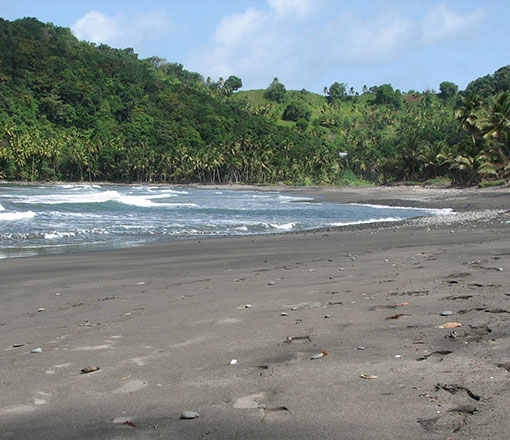 A nice picnic can be held anywhere, but whether it is a private one or a big family bash, access is the determining factor. Search through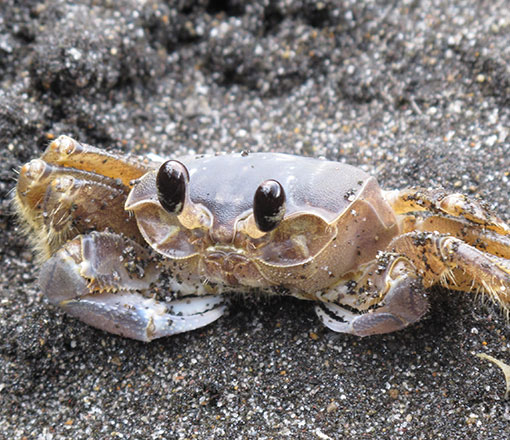 Turtle watching, bird watching or even casting your eye towards the horizon in search of passing whales and dolphins. Although all beaches display their own share of local inhabitants, these are great beaches for observing wildlife.
Quick Facts
There are a wide number of beaches that can cater to various needs
Total Beaches: 27
Most Popular: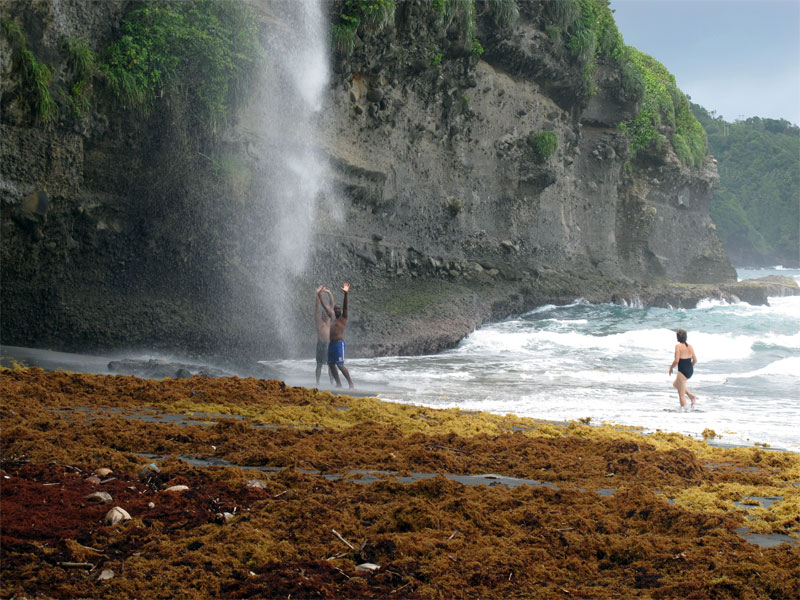 Did you know?
During the late hurricane season, swaths of seaweed known as Sargassum, from the Sargasso Sea, drift across the Atlantic sometimes landing on the beach shore. Not always a comfortable or attractive addition to a beach, this seaweed does provide great cover for fish and vital feeding grounds. It is also great for fertilizer and compost.
But although a natural occurrence, in recent years there has been a massive Sargassum Seeweed bloom, resulting in large quantities inundating beaches all over the Caribbean and the Americas.  It is believed that warming ocean temperatures and increased nutrients due to climate change are the cause.  Find out more about the Sargasso Sea here.
All Beaches
Sort through the listings and find the beach for you.
Photo of Mero Beach on the west coast.
Find out more
See what else there is to do around Dominica