Island Interior
The heart of Dominica
Dominica's Interior
Communities of Sylvania, Corona, Soltoun, Pont Casse, Penrice and Belles
The heart of Dominica possesses it's own magical qualities and despite being the wettest part of the island, there is much to see and do here.
The European settlers made attempts to settle and develop plantations in the island's center – where you will see that there is some of the flattest land. But the geological make-up, a high water table, and continuous rainfall all made for failed plantations.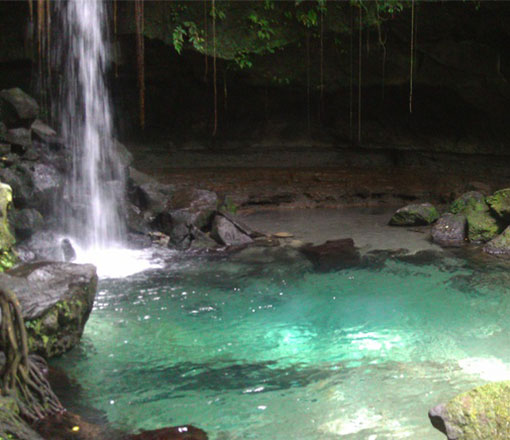 Eat
Find local dishes influenced by various cultures with a focus on organic and local.
Stay
Tucked away in the forest, you will find a varied number of places to stay.
Interior & East Coast Listings & Map
For more information on Activities, Attractions, Dining and Businesses available in this area, click on the listings or map icons below,
Or
use our Advanced Search 
Find out more
See what else there is to do around Dominica