Dominica's Hot Pools, Spas & Springs
With the highest concentration of dormant volcanoes in the world, it comes as no surprise that Dominica has a number of natural spas and hot pools created from the healing sulfur springs which seep up from below.
Hot Springs in Nature
There are a few places around the island where hot water bubbles out of the cracks, and hot water pools form just for your soaking pleasure.
Here are some of unique hot pools out in nature
See below for a complete list of hot pools & hot springs for your soaking pleasure!
1. Bubble Beach Spa in Soufriere is one of the most unique hot pools not only in the Caribbean, but in the world. Here you can sit in the sea while warm water soothes your muscles. Visit at day's end and you'll have a gorgeous view of the sunset across Soufriere Bay. (Closed for now, due to Hurricane Maria.)
2. Champagne Beach. Bubbling out of the water's edge are hot salt water springs. Sometimes people dig holes to allow the cold sea water and the hot water to mix for a nice warm soak. Be careful though, the water can get very hot. This is also a great spot for snorkeling and diving in the warm volcanic bubbles.
3. Although not hot, Cold Soufriere in the northeast of the island is still a marvel in itself. It looks like it should be hot, there is even some bubbling, but the water is quite cold.
Hot water of the past & future?
Dominica has some lovely hot pools located alongside of rivers which periodically get covered up by Mother Nature.
The Glo Cho at Layou River is one example, This small concreted pool nestled along the riverbank collected hot water from a spring out of the rock. The pool was covered in 1995 only to return seven years later. Unfortunately, Tropical Storm Erika (August 2015) has once again covered up this lovely hot pool.
The warm pools at the base of Trafalgar Falls were also cover by Tropical Storm Erika (August 2015). However, the storm returned a warm water fall on the Father falls which had been covered up in 1995! In September 2017, Hurricane Maria once again covered these lovely pools.
Quick Facts
Dominica has more active volcanoes than any other island nation in the world.
Dormant Volcanoes: 9 in 763 sq km
Boiling Lake: 2nd Largest in the world
Hot Pools: Are often found along the edges of our rivers.
Sulphur Springs: Scattered around the island in villages such as Soufriere, Wotten Waven
Sea Spas: Several locations have 'hot spas' in the sea!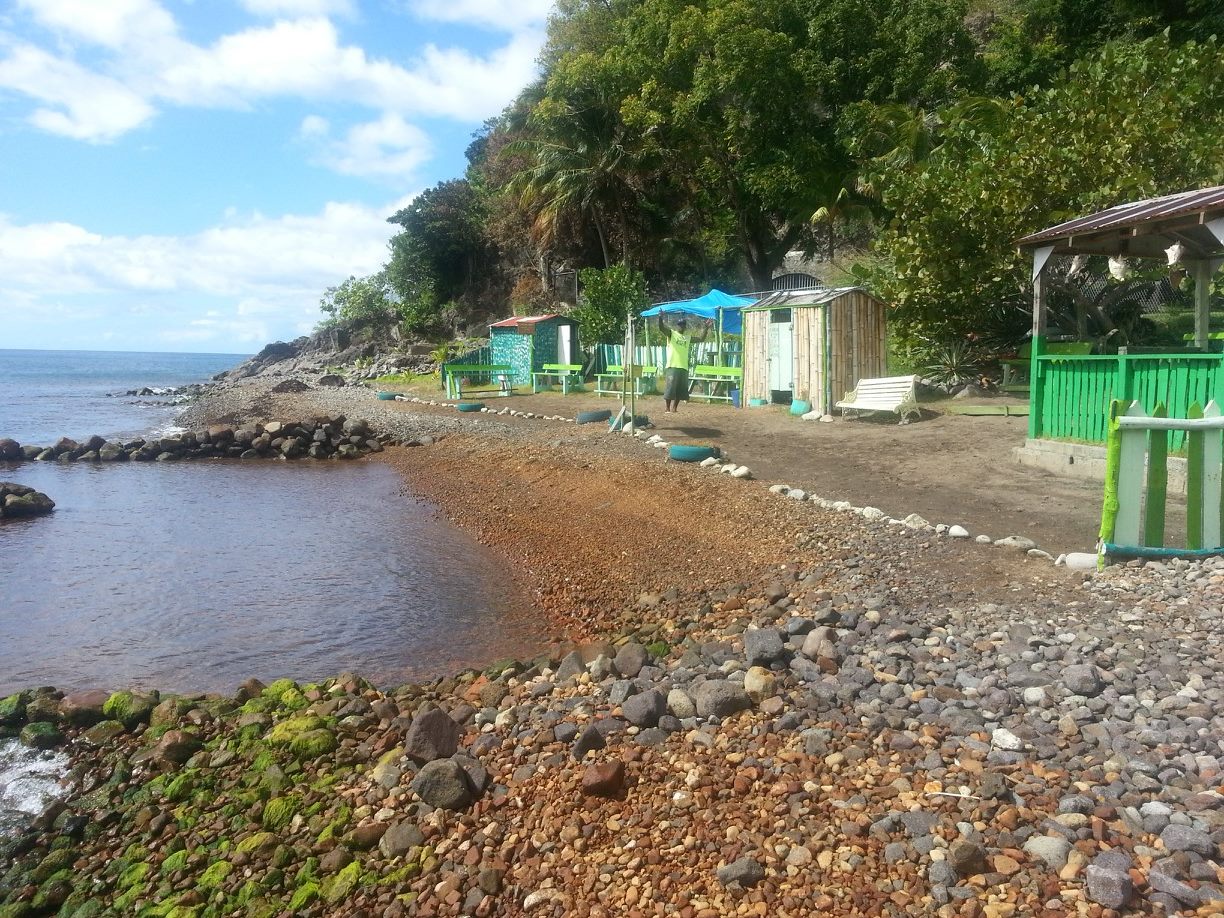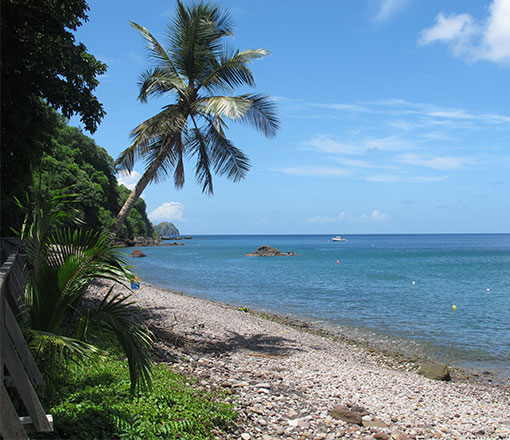 Spas, Hot springs and pools
Find out more
See what else there is to do around Dominica