The music of Dominica is infused with a variety of genres that are commonly heard in many places around the world. A lot of our music is derived from African and European elements.
INSTRUMENTS
---
Although in modern music the 'typical' instruments are used such as guitar, steel drums, piano, keyboard, the traditional Music encompasses numerous elements derived from African and European traditions, and stem from an oral tradition, where one expresses peoples' lives through various aspects of daily routines.
Drums
Influenced by West African traditions, Drums, known as Tanbou in Kwéyol, are the most popular of the musical instruments used in the production of traditional music in Dominica. There are different types of 'tanbou' used depending on the genre and style.
Tanbou Twavai (Twavay): Small barrel frame drum, headed with goatskin; a cord with an attached bead is placed on the drumskin to add a buzzing quality to the sound. Normally used to demonstrate a song narrative connected to work in some way.
Tanbou Bélé: An eponymous drum played bare-handed and commonly made of a hallowed tree trunk covered at one mouth by goat skin, stretched with rope and pegs. This drum, also known as Tambour Bélé, accompanies Bélé, a traditional folk-dance.
Tanbou Lay-Lay: Strapped across the shoulder and played with two stick, this cylindrical drum is small and wooden with goatskin at one end, usually placed during Chanté Mas – a masquerade song performed during Carnival season.
Steelpan
Usually sheet metal is used, stretched and indented into a bowl shape historically over an empty oil barrel. Presently, resonance bodies are manufactured.  There is then the process of shaping and molding the different sized notes by tempering.  The small the shape of the ovular note, the higher the pitch.
Pannists (those who play steelpan), can be soloists or accompany many different Caribbean genres, however, commonly accompany Calypso songs.
Shak-Shak
Typically, beads derived from the local plants are placed within a casing. The casing can be made form steel or a shell of a coconut (once contents are removed).
Boom Boom (Boom Pipe)
The boom-boom is another key instrument of the jingping band. This is a wind instrument made from bamboo. The bamboo is hollow and the player simply blows into this and from this simple instrument a beautiful bass sound booms, calling all to attention.
Syak or Gwaj (scraper-rattle)
The grater, locally known as a gwaj, is just what the name says. The player uses a thin steel stick which is rubbed against the grater just as when grating. The scratching or grating sound which arises as a result is a somewhat eclectic yet beautiful one. Some graters contain beads on the inside of their steel casing, and serve as a shak-shak as well.
Tambal
The tambourine locally known as a tambal is another element of the jingping band. The tempo that comes from the hitting of this percussion instrument as well as the jingle from its zils is always a welcomed accompaniment as it adds much flavour to jingping music.
This form of music which evolved on the slave plantations on the island of Dominica is still very much alive today and plays a central role in the Independence celebrations yearly. This music can be heard as it swarms every nook and crevice of every household during the months of October and November. It calls to mind an island's tale- one which comprises the history of its people and their hopes for the future.
Accordion
One such instrument is the accordion. The accordion was introduced to the slaves by the Europeans. This instrument is the heart of the band. As its keys and pegs are pressed, as it is squeezed and wind goes across its brass reeds the harmonious melody coming from this instrument almost needs no accompaniment.
Ting Ting (Triangle)
It is a bar of metal, usually steel but sometimes other metals like beryllium copper, bent into a triangle shape. The instrument is usually held by a loop of some form of thread or wire at the top curve. It was first made around the 16th century in England
Gwo Ka
Gwo ka (Big drum) is both a family of hand drums and the music created with them, which is a major part of Guadeloupean folk music. There are seven rhythms in gwo ka, which are embellished by the drummers. Different sizes of drums establish the foundation and its flourishes, with the largest, the boula, playing the central rhythm and the smaller, markeur (or maké) drums embellishes upon it and interplays with the dancers, audience or singer. Gwo ka singing is usually guttural, nasal and rough, though it can also be bright and smooth, and is accompanied by uplifting and complex harmonies and melodies. There are also dances that tell folk stories that are accompanied by the gwo ka drums.
Ti Bwa
Percussion instrument made of a piece of bamboo laid horizontally and beaten with sticks.

Image Courtesy of Lennox Honyhurch
GENRES OF MUSIC IN DOMINICA
Music in Dominica is as varied as the colours in our creole madras cloth. From Soukous to Jazz, traditional Jing Ping to modern Soca, music is everywhere. An essential part of island life, our music can be heard on street corners, playing from buses, and at our festivals throughout the year. Bouyon is our most recent home-grown style of music.
Browse the genres of music below and enjoy the sweet sounds of Dominica!
Explore Dominica's Music Genres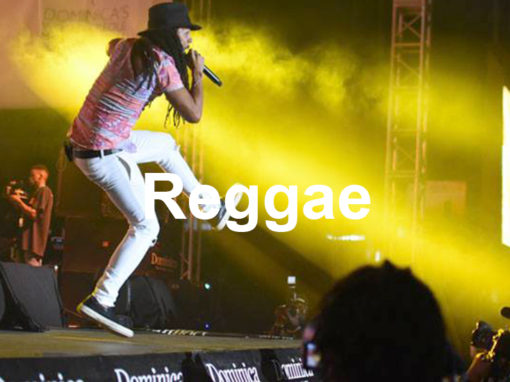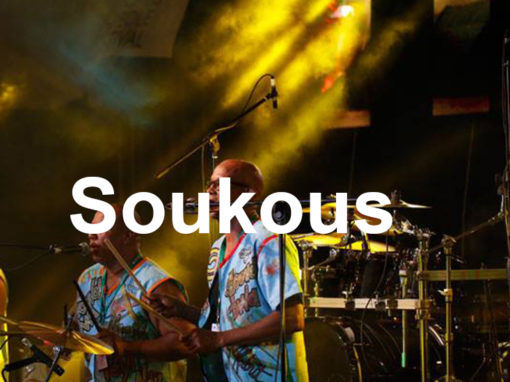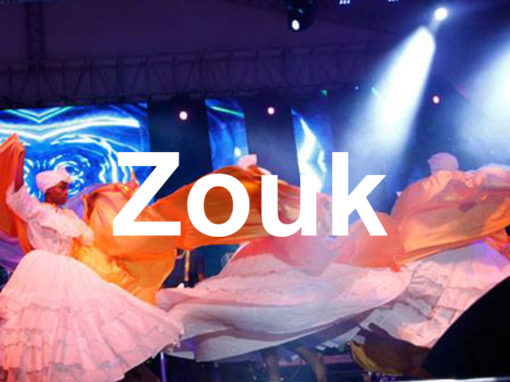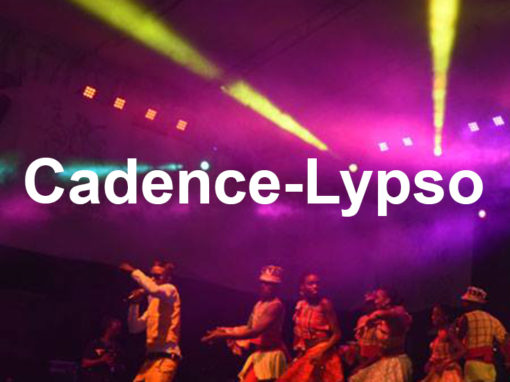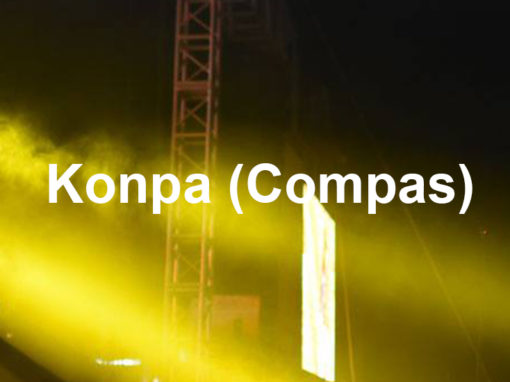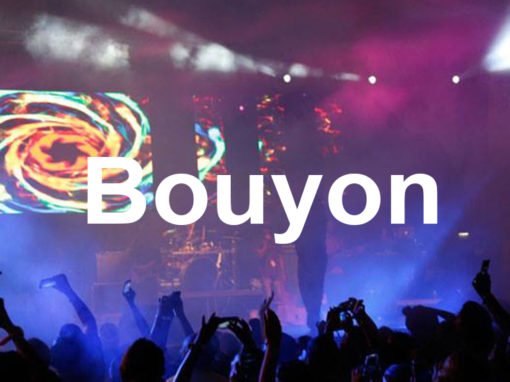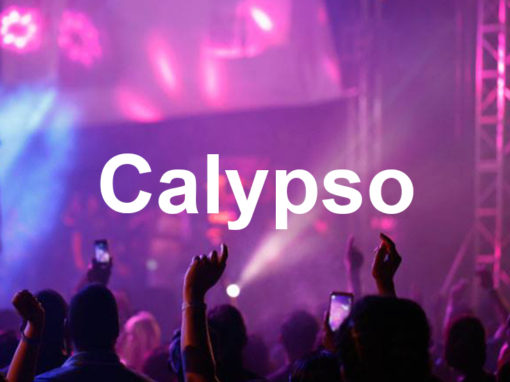 MUSICIANS
---
The Classics
(in no particular order)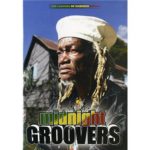 Hailing from Grand Bay, Dominica, the Midnight Groovers have travelled around the globe bringing their infectious style of Cadence music to its many fans. They truly are the "Kings of Cadence!"
Many bands have come and gone over the years, but Midnight Groovers is still going strong, with 39 albums to their credit and live performances that turn back the clock. While there have been many changes to the band, "Chubby" Phillip Mark and his brother "Ko" Marcel Mark remain the standard bearers.
Always entertaining and infectious, their songs reflect the history of the times. Their repertoire of songs speaks to many social issues including politics, violence, inequality, humor, love, injustice, police brutality, emancipation, slavery, history and cultural awareness.
Midnight Groovers shine a spotlight on society while bringing a message of hope and love to their growing crowds of fans.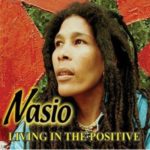 Nasio Fontaine began his music journey at the early age of eight years old, where he was involved with Calypso artists and soul musicians here in Dominica. In 1981, Nasio moved to the island of St. Maarten where he was inspired by Rastafari and many reggae artists.
Nasio's first album "Living in the Positive" became an immediate sensation, receiving acclaim for his unique talents. He currently resides in Dominica.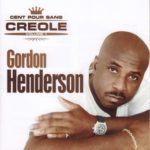 Known as the "Creole Father of Soul" and "Godfather of Cadence-lypso", Gordon Henderson began delving into music as a teenager, performing at several talent shows. His first group, known as the 'Voltage Four" was formed in the early 60's. The group was quickly recognized by the neighbouring French Islands, resulting in frequent tours for Voltage Four in both Martinique and Guadeloupe. Gordon eventually moved to Guadeloupe where he joined the group "Les Vikings", touring the French Islands as well as Metropolitan France.
During his time in Guadeloupe, Gordon Henderson decided it was important to form his own band and created a fusion of Cadence and Calypso, giving birth to a new genre: Cadence-lypso. This group was called "Exile One". Gordon Henderson's Exile One visited every Caribbean country and gained recording licenses in Jamaica, Barbados, Colombia, and Japan among other places. The group also gained recognition in several African countries and the islands of the Indian Ocean.
In the 1980's Henderson was active in creating a radio station now known as Media Tropical that targeted the Caribbean Diaspora in France and went on to produce and host a TV show called "Feel the World Beat". He has received numerous awards, including teh Dominica festivals Commission's lifetime achievement award, twice.

Ophelia burst on the music scene in 1979 with her seminal hit "AIE Dominique", which was written for the Creole song contest of 1975, which she won.. She has recorded 16 albums to date, her latest album is "SELEBWASYON", which has been very successful. Ophelia has toured throughout the Caribbean, Paris and Canada, with the most recent tours in Martinique, Guadeloupe, Tobago, Trinidad, French Guyana (3 times) and Paris.
Ophelia Marie has won many awards, including her Lifetime Achievement Award received from Sacem in Martinique. She is often referred to as "Dominica's Lady of Sing" and has inspired younger musicians, like Michele Henderson.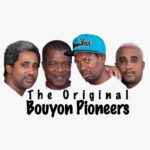 The Original Bouyon Pioneers band consists of the core and initial group from the band WCK. "Winward Caribbean Kulture' (WCK) first came about in 1987, when their unique style of music was recognized and became known as 'Bouyon' by the band members. This group recorded several successful albums and toured regularly throughout the Caribbean, the US and Europe.
Over the years, the core group of WCK gradually parted ways, and it was not until 2013 that they reconnected, to the delight of many. Their fans craved seeing the chemistry from the original WCK members back in action. Their reconnection and performance in October, 2013 was a great success, and they put on a memorable performance at Lime's Creole in the Park event. Constant requests for repeat performances continued, leading to a record-breaking audience in excess of seventeen thousand in 2014.
With their growing popularity — and due to receiving numerous requests for performances locally, regionally and internationally — they regrouped as the 'The Original Bouyon Pioneers'. They recorded their first single "Characters" as Original Bouyon Pioneers for Dominica's 2015 Carnival . This song added fuel to the already blazing fervor, and continued to satisfy their fans, who have yearned to see them recording and playing live again.
One of the admired and unique Reggae artists, the late Nelly Stharre's music was always accompanied with positive and captivating lyrics. Her albums include Wake-Up! (1995), Rain Jah (1997) and Soul Country (2004), and has collaborated with several artists from around the world.
Much of her music comprises of English and French-Creole. Her performances brought strength on the stage and was recognized and awarded for musical talents.
The Currents
(in no particular order)
---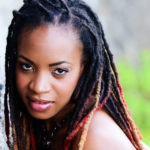 "When rhythm, melody and prose unite, there's magic. A song can soothe the angry heart, bring joy to the saddest of souls and inspire a generation to succeed. The magicians who create these phenomena, are to be celebrated and loved. One such magician hails from a vibrant village in the south of Dominica known as Grand Bay. Her name? Michele Henderson."
Michele grew up in a musical family and was nurtured in the art of singing and song-writing by her parents Marguerite-Rose and Lambert Henderson. She submersed herself in this environment, and attended the Kairi School of music, where she played recorder and flute while also performing leading roles in the school's choir.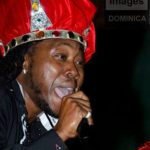 Born Dennison Ikes Joseph, better known as 'Dice', first began singing R n' B and reggae in the 90's music group Klockerz Crew.
Dice later participated in Calypso competitions, the first being Carnival Calypso competition in 2002, where he reached the quarter final show. In 2003, Dice won 3rd place and by 2004 gained the title as Calypso King. Overall he has earned the title as Calypso King eight times.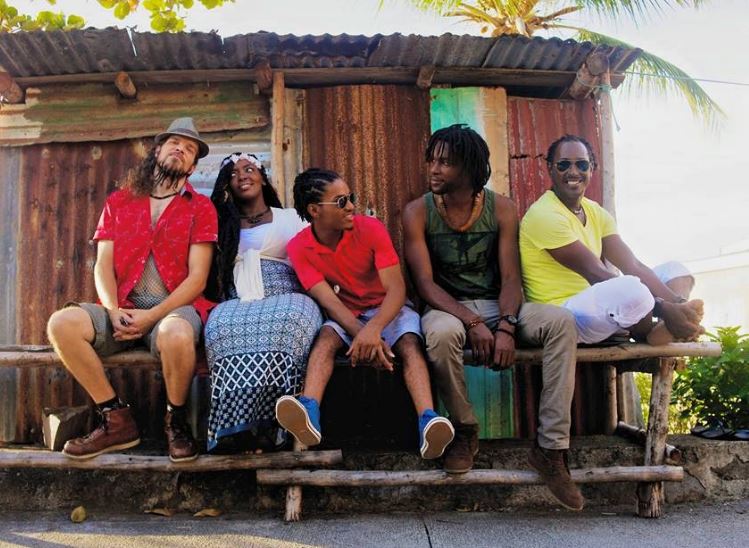 Breve, is a Caribbean band from Dominica, that incorporates a fusion of various musical genres while maintaining the original pulse of the Caribbean. They first came together in 2012 by jazz/gospel bassist Gomez Drigo and Caribbean Soul fusion drummer and composer Kenrick Lawrence. The pair soon recruited Finnish award winning saxophonist Jussi Paavola. Jussi and Gomez's love for jazz and improvisation paired by Kenrick's profeciency in Caribbean polyrythms and soul fusion melded together to form an extremely unique sound. In 2013, young guitar prodigy Marxian Smith joined the band, followed by Jade Leatham, lead singer songwriter. Gospel keyboardist Wayne Henry completes the band.
Thereafter, Breve started recording original music, first giving birth to the local hit 'Leve Encore'. They also created their first single, 'Run Away'; a deeply personal song, that evoked the rich tones of African and Kalinago heritage, expressing the tragedy of Tropical Storm Erika.
The rapidly rising band continues to create whimsical melodies, infused with Caribbean beats and melodious guitar phrasings. Be sure to listen to their recently released singles; "Welcome ( Island Baby)"; and "Way Oh".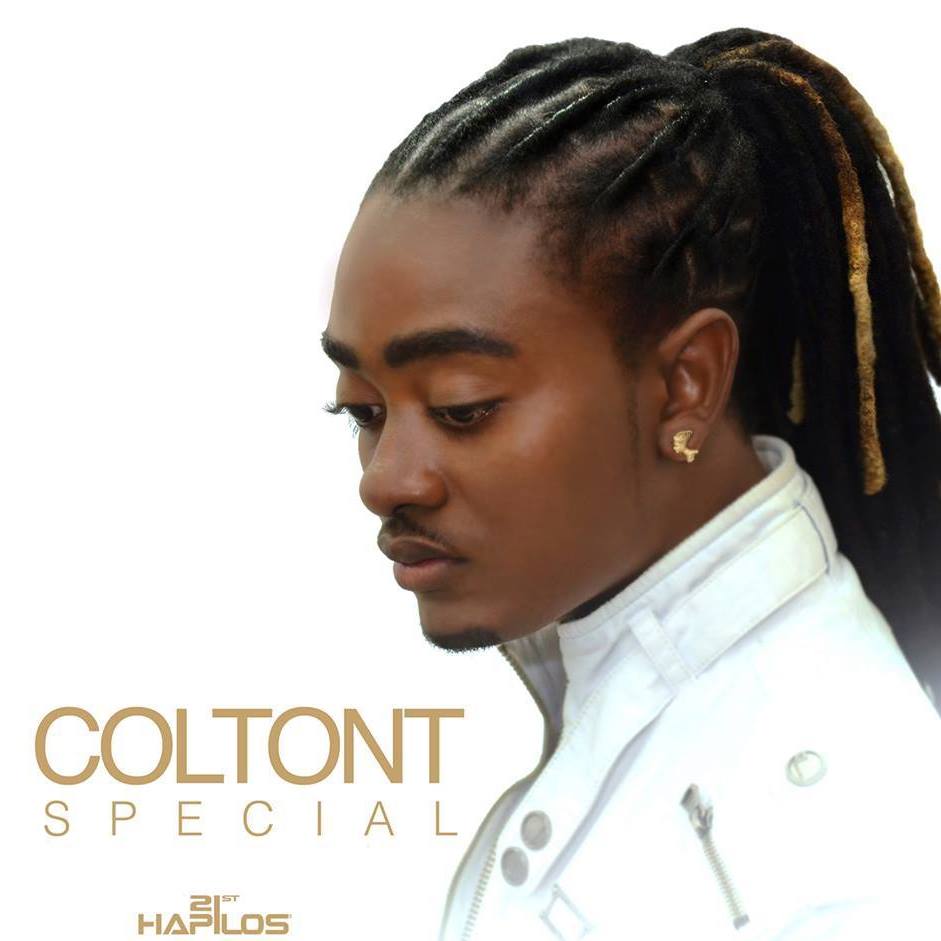 ColtonT, born in Dominica on 7th December 1991, is one of the popular young talents on the island. He was first exposed to the music industry as a teenager, where he gained knowledge of the art of lyrical and composition through a local producer. This experience drove him to further delve into the music scene and quickly gained him popularity within Dominica as a successful dancehall & reggae artist. His recognition expanded regionally including places like Jamaica, Trinidad, St. Lucia, and Guadeloupe, also gaining a fan base in New York. In 202, he released his HIT song and video FAZE. Check it out here.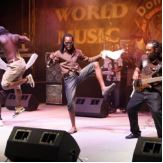 Since their arrival on the music scene in 2000, Triple Kay has become one of Dominica's most dynamic bands and the leading exponent of the Bouyon rhythm. Their impact on the music scene is felt at major gigs, festivals, fetes and at Carnival times both at home and in the diaspora. They have become a regular fixture at Carnival and on the Festival stage. Their ability to create a distinctive pulsating rhythm and a pounding bass line and drum beat mixed with their high energy is what makes them so infectious.
With over a decade of entertaining and representing the Nature Island, this giant of Bouyon music has produced a body of work that has given them the title of Global Ambassador for Bouyon Music.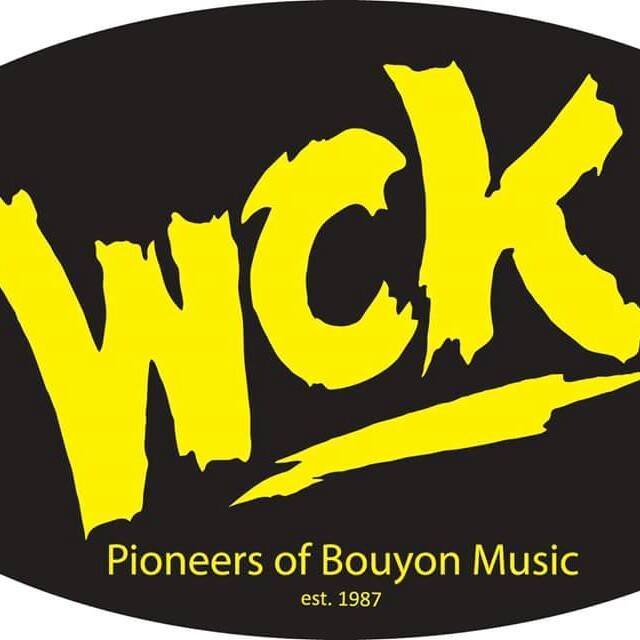 Formed in 1988 in Dominica, WCK (Windward Caribbean Kulture) played a blend of the local Cadence-lypso and traditional Jing ping, Chante mas and Lapo Kabwit rhythms. This combination transformed into a new genre of music known as Bouyon. The sound created emphasizes on the rhythmic patterns of the keyboard.
Through out the years WCK progressed after each album, establishing their musical and creative strength. They have toured around neighbouring Islands, Canada and the US.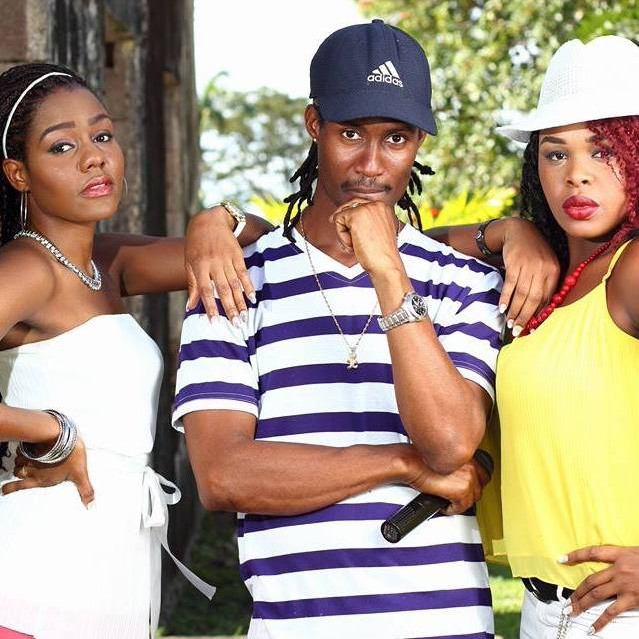 First established in December of 2010, Ti Orkest is a very energetic up coming band from the nature island of Dominica, playing Caribbean party music primarily focused on Soca,Cadence Reggae and Bouyons as well as other genres.

Providing live entertainment, Ti Orkest has performed at several establishments suchs as Jazz Fringe Events, Creole in the Park and the State Presidnet's Cocktail. They have also been featured on the televised Tempo Network that serves the Caribbean region.

Members of this band are Creig Henry (band manager and sound engineer), Dexter Ulysses (bass guitarist), Carlos Williams (male vocalist), Bernet Serrant and Gerrant Guiste (Keyboardist), Vernandra Christian ( drummer), Stanton Guiste (guitarist), Shalina Samuel and Melinda Ulysses (female vocalists).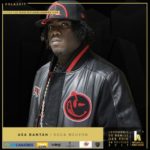 Asa Bantan (Asa Edwards) is a Bouyon artist who hails from the cultural capital of Dominica, Grand Bay. As a young man, he was influenced by artists such as Vybez Kartel, Twins of Twins and Spragga Benz to become the lyricist he is today, penning many of his songs on popular social issues.
Asa became focused on his music career in 2000, but which gradually made headway and became full force in 2010 in the French Antilles, Dutch St. Maarten and Dominica. Asa debuted at the World Creole Music Festival Stage in 2012 and has been a staple artist for the festival ever since. His hit song "Wet Fete" has travelled the world gaining him the title of The Wet Fete King. Music is his heart, mind and soul and his infectious rhythms have captivated many, both young and old.
Asa takes into consideration that he is performing for his island and takes pride in representing his country. He continues to travel around the world to sold out events in London, Amsterdam, France, Houston, Miami, New York, St. Maarten, BVI and the USVI, spreading Bouyon music far and wide. He is currently working with young up and coming Bouyon artists to ensure the continuity of the genre.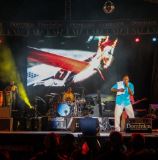 Based in Petite Savanne in the South East of Dominica, Extasy is one of Dominica's rising bands, often referred to as Dominica's
Kompa Band. While their style is predominantly Haitian Kompa they also play Reggae, Soca, R&B and Hip-Hop.
Their extensive and diverse repertoire has earned them a huge fan base. In 2013 they impressed patrons at the Side Stage of the World Creole Music Festival with their dynamic sound and were invited to perform on the WCMF main stage in 2014. They also came second in the NCCU Cadence Lypso Show Band Champ and have performed at many other major events like LIME'S Creole in the Park, Village Festivals, Carnival events and cultural shows in Dominica.
Extasy chose the genre of Kompa because they felt it was not sufficiently explored by other Dominican bands and they wanted a unique sound that would allow them to showcase their band's creativity.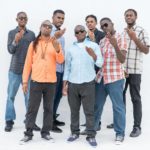 Signal Band embarked on their musical journey in 2010, adopting a Groovy Soca Style. Their appreciation to other genres of creole influence is apparent, as elements of Cadence, Zouk, Reggae and Bouyon can be recognized within their music. Signal Band continues to perform at several events through Dominica and was one of the Village Act at 2016's World Creole Music Festival.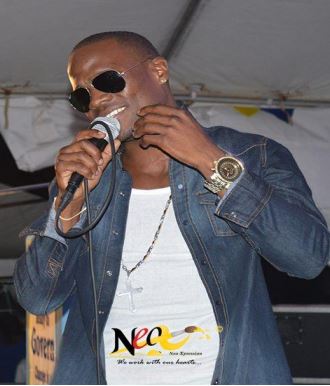 Dominican Asher Thomas is a Reggae, R&B, Creole and Soca artiste, songwriter and composer. He released his first album, Love and Pain, which received tremendous positive feedback.
Currently, Thomas has a band called Mac & Chizz, with keyboardist Ali Rolle. This 2 man group was first cultivated in 2012 through family members. The relationship of the tight knit family is mirrored in their music as the positive beats and chemistry are both very apparent. In the first 5 months of 2017, Mac & Chizz have toured through the Caribbean and Europe.
MUSIC FESTIVALS
---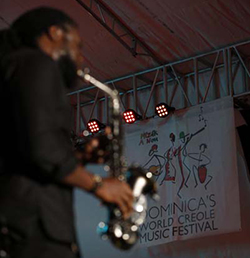 Dominica offers exciting music festivals which embrace and highlight our culture.  Jazz 'n Creole Festival and World Music Creole Festival are the most notable.
Held annually at the Cabrits National Park, Jazz 'n Creole is a fusion of both genres of music and features international artists as well as local and regional musicians. First held in 2010, it is a fun and entertaining event for the whole family, with an audience that has been increasing each year. Local art and food are a major part of the festivities, making this a wonderful way to experience the cultural elements of Dominica.
Jazz Events take place throughout the island in the run-up to the main event at the Cabrits.
The World Creole Music Festival features musical genres stemming from the creole speaking countries.  Over a span of three nights, festival goers are treated to an array of sounds from artists all over world – notably the Caribbean, French Antilles, Africa, Europe and North America.
Learn more about Dominica