Welcome to the Nature Island
---
And welcome to avirtualDominica.com ~ a comprehensive guide to our beautiful Caribbean island, Dominica 
Get to Know Dominica – From hiking the lush mountain peaks soaring nearly 5,000 ft. tall, to diving the dramatic vertical walls of our underwater terrain, it's no wonder Dominica can take your breath away at every turn.
Explore our site to find out what makes Dominica one of the best vacation destinations in the Caribbean for scuba diving, whale & dolphin watching, hiking, bird watching, exploring a pristine tropical rainforest along our Waitukubuli National Trail, discovering our unique culture, find the perfect place to stay…or simply relaxing on one of Dominica's secluded beaches or in our unique, natural hot springs.
Dominica's Carnival ~ Mas Domnik 2018
Dominica's Carnival Celebrations are on for February 12th and 13th 2018. Our Carnival celebrations are both unique and traditional.  Although we've been challenged by Hurricane Maria, our cultural heritage will shine through as we all Play Mas in 2018. Join us!
Know what you are looking for?
---
Mas Domnik! Carnival 2018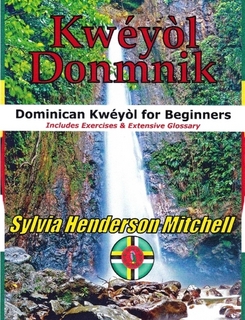 Kwéyòl Donmnik: Dominican Kwéyòl for Beginners by Sylvia Henderson Mitchell
Buy on Amazon.com

YOGA IN DOMINICA!
Dominica makes the perfect back-drop for meditation, yoga and fitness, while finding harmony within yourself surrounded by nature.
Start your plan to get healthy
by taking a Yoga Class! 
Visit our new Yoga Page to learn about Yoga Classes on island.

CULTURE & HERITAGE
Dominica has been influenced by different cultures over the course of its history. Originally inhabited by Arawak and Kalinago people, colonised by the Europeans, and a strong African influence. Dominica's culture is as multi-faceted