Hike Fest – DHTA's Annual Hiking Event
Discover Dominica through Hiking all month long!
Hike Fest is brought to you by the Dominica Hotel & Tourism Association (DHTA), held annually in May. Typically there is a hike held on every Saturday in May. Hikes vary in difficulty.
How does Hike Fest work?
Anyone can sign up to hike, either for a single hike or for the entire hike package (all Saturdays). The cost includes transportation to and from the hike destination, t-shirt, beverages and other goodies provided by Sponsors. For details on dates and pricing, contact the DHTA.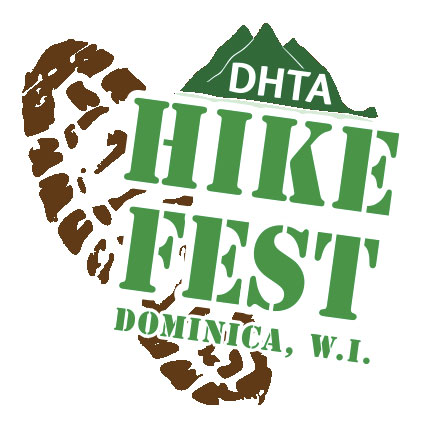 Schedule for Hike Fest 2021
Saturday May 8th - Community Hikes
Saturday May 15th - Victoria Falls
Saturday May 22nd - Night Hike to Cabrits National Park
Saturday May 29th -Morne Diablotin challenge where teams of three will vie to conquer Dominica's tallest mountain in the fastest time.
Tickets
Adults: EC $45
Children: EC $35
Team of Three: EC$150