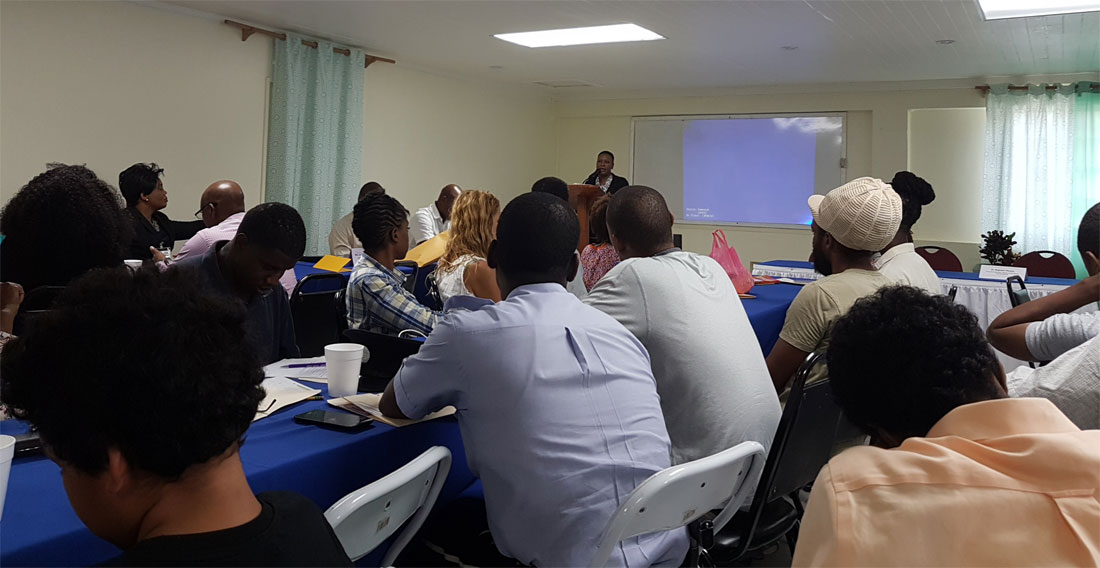 Dominica's Bee Keepers Stakeholders Conference took place at the Prevo Cinemall in Roseau, Dominica on 24th July 2018.
The turnout was tremendous: the room was filled with professional Bee Keepers, hobbyists and honey-lovers who came to hear the state of the Bee Keeping industry in Dominica. A diverse group of Presenters (see below) painted a very positive picture.
Some highlights of the lively discussions and presentations:
There is tremendous demand for honey in the local market.
Honey extracted in Dominica is of high quality.
There are many ready-made markets, just waiting for our honey to be ready for export (Europe, French West Indies, Cuba).
Financing is available from the AID Bank for small businesses at a very low interest rate — and special loans are available for Women and Youth (18-35) who are starting a business. From the AID Bank's perspective, Bee Keeping is a viable industry – so get involved and start up a Bee Keeping business!
Areas to focus on in the Bee Keeping industry moving forward:
Making the Bee Keepers Cooperative Society strong – all Bee Keepers are encouraged to join.
Dominica's honey needs to be properly branded and marketed.
The Bureau of Standards can help educate Bee Keepers about proper labeling and other procedures for making honey export-ready.
We need to look at the use of pesticides and its effect on our bees.
Keep our bees safe – the Ministry of Agriculture prohibits importing bees.
Begin a Queen-Rearing drive to increase the number of hives in Dominica.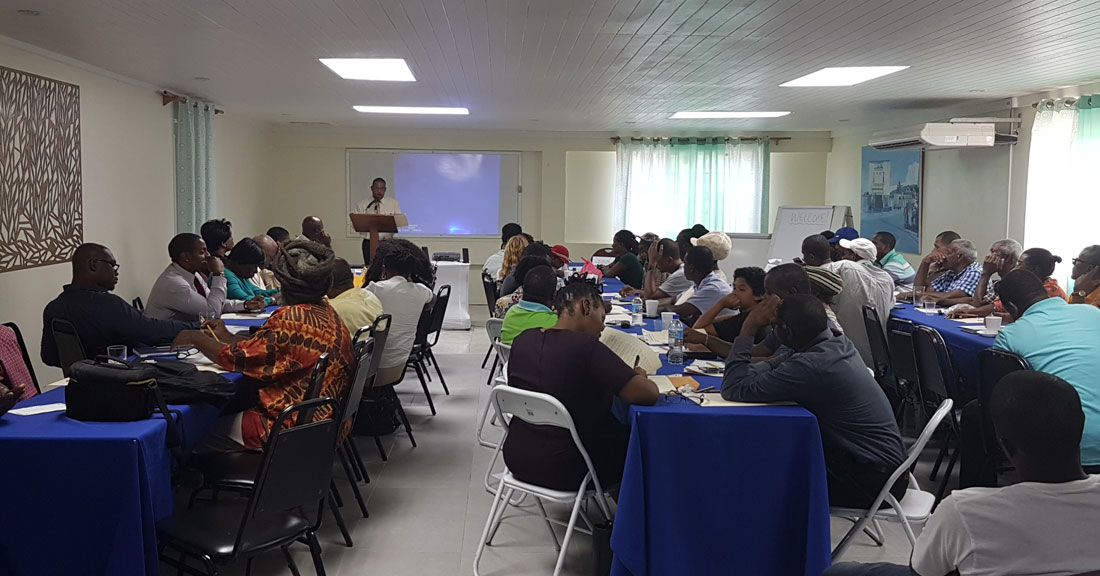 Presenters
Presentations included the following: the Bee Keepers Cooperative (Past President Lennox Fagan), Ministry of Ecclesiastical Affairs, Family and Gender Affairs: Registrar of Cooperatives Division (Ms Mariet Canoville), Ministry of Agriculture, Food & Fisheries (Permanent Secretary Dr. Reginald Thomas), Ministry of Commerce, Enterprise & Small Business Development (Permanent Secretary Mrs. Esther Thomas), Division of Trade (Mr Walter), NDFD (Mr Joseph), AID Bank (Ms Josephine Titre), and Invest Dominica (Mr Monelle).
Take a look at some of the displays at the conference:
Interesting Facts about Honey
Honey is healthy!
It has many medicinal properties such as being an antibacterial, anti-fungal and antioxidant.
It can be used to make body care products such as Blissful Bee Multi-purpose Balm (pictured at right). This is one of the products currently being made right here in Dominica.
We look forward to bringing you more information about Bees, Honey and Bee Keeping in Dominica.
In the meantime, grab a good book to learn more about Dominica!