Soufriere, Saint Mark Parish
Nature Island Dive is located in the small fishing village of Soufriere, which is in the very heart of the Soufriere-Scott's Head Marine Reserve.
We offer scuba diving, snorkeling, kayaking and stand-up paddle boarding in the beautiful southwest of the Nature Island.
We specialise in very small groups and our personalised customer service is legendary!
We are the only Dive Shop on island with our very own coffee shop - Bottom Time Cafe offers you fresh ground coffee, cappuccino and espresso, Lionfish sandwiches and fresh fruit smoothies.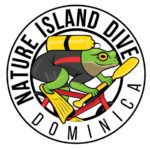 Call, Whats App (767) 245-6505, or stop by to say hello!
Beach
Coastal Setting
Village Setting
Soufriere, St. Mark,
Commonwealth of Dominica