We're not the Dominican Republic!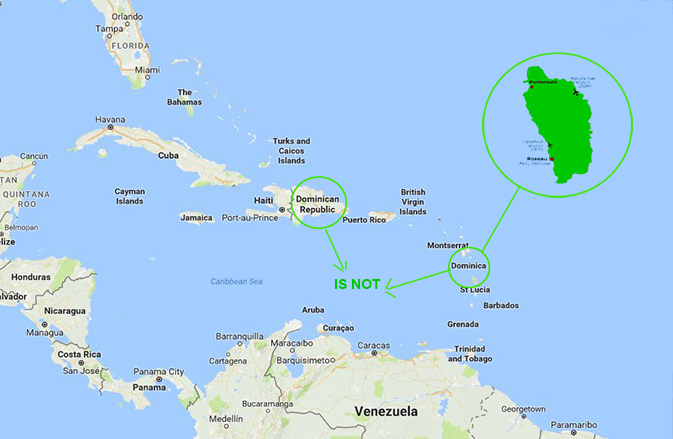 You hoped you'd reached a site all about the Dominican Republic. Sorry to disappoint you – but you have stumbled across a less-well known but no less beautiful place, our island of Dominica. If you've got time, browse our site and I'm sure you'll agree!
Dominica vs Dominican Republic
Below are some useful facts about the two island nations.
*Information taken from Wikipedia
Learn more about Dominica!
Things to Do in Dominica