This wonderful book was written by the Grade 6 children of Atkinson School in Dominica. It is a mythical story from the legends of the Kalinago people (Carib Indians).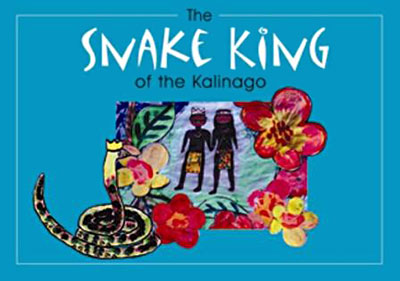 From the back cover:
"This charming story based on an ancient myth is retold by the island's children with refreshing liveliness."  Dr. Lennox Honychurch, Historian, Dominica.

"The best story I've heard in ages. I loved the snake – he brings so much good luck." Joshua, Year 3, John Burns Primary School, Wandsworth, London.
Many, many, many years ago, a great diamond-crested snake – with magical powers – slithered out of the sea and went to live in a cave in the mountains of a Caribbean island… Why did he roar so loudly? What was his magic? What happened when strangers arrived? What is he doing now? Find out in The Snake King of the Kalinago!
Get your copy now!
Price is EC $28.50 (US $10.65) which includes shipping to the US, Canada, UK, Europe and the Caribbean.
The book was published by Papillote Press.
See the 'real' L'Escalier Tete Chien in the Carib Territory, Dominica.