It's that time of year, and NILF is here! In its 7th year, the Festival has become synonymous with the first weeks in August, solidifying itself as a part of Dominican and Caribbean Literary traditions.
The festival showcases a number of artists from around the Caribbean, US and the UK – with a Caribbean focus. Through lectures, workshops, music, readings and plays, NILF is for anyone interested in revealing, or tapping into their creative side.  This year will feature:
Author Oonya Kempadoo from Guyanya/Grenada;
Writer/Actor/Critic Vladimir Lucien from St Lucia;
Scriptwriter/Director Christopher DeRiggs from Grenada;
Author Alick Lazare from Dominica;
Poet, Researcher/Consultant Jean Barfleur from Guadeloupe;
Author/Editor Polly Pattullo from UK/Dominica;
Author Kristine Simelda from US/Dominica;
Actor, Poet, Playwright, Director and Cultural Critic Travis Weekes St Lucia;
Poet, Teacher and Blogger Faizah Tabasamu from St. Maarten; and
Delroy Williams, Tamara Lowe and Yakima Cuffy from Dominica.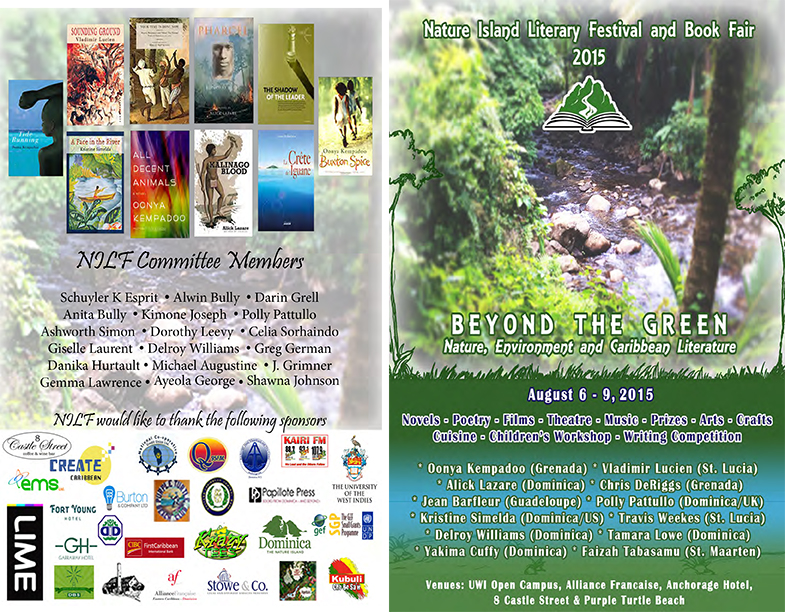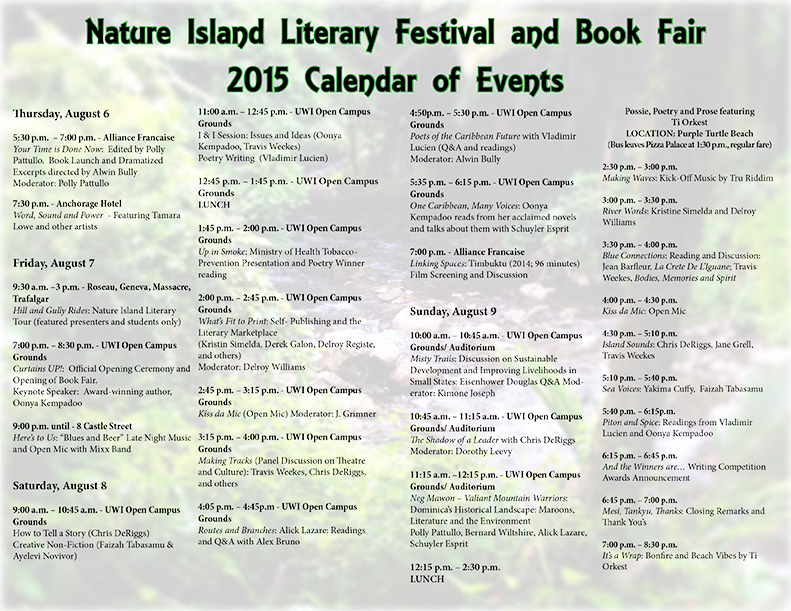 For more information about the festival, see their calendar of events here, or visit their website www.dominicalitfest.com, and see you there!