Looking for a great last-minute Holiday Gift?
Natural Soap Bundles from Dominca.
Try these locally made soap bundles from Nature's Caress. There's a package to suit every Mood!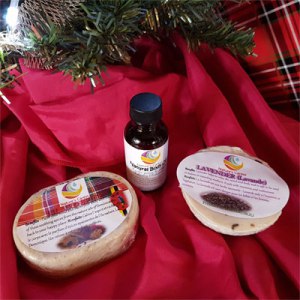 Each Specialty Soap Bundle comes with a Body Oil and Two Soaps. Choose from one of five Soap Mood Bundles from Calming to Rejuvenating and more… a bundle for every occasion:
CALMING
WARMING
REJUVENATING
SENSITIVE
DERMA CARE
Read more or purchase Nature's Caress Mood Bundles online HERE
Visit Nature's Caress here to make a purchase online or contact them directly.