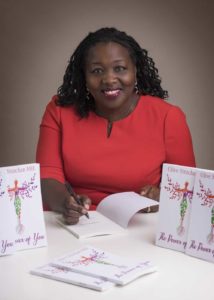 Olive Strachan is the author of The Power of You. She arrived in the UK, the young child of an immigrant family fromDominica.Through much of her life she has felt like a square peg in a round hole, trying desperately to fit in and curb her natural exuberance.
In this book Olive shares with us the highs and lows of her business journey, how she has triumphed in the face of adversity and continued to run a successful business through a global recession to be awarded an MBE in 2019.
Olive's personal journey sees her develop resilience and self-confidence and overcome imposter syndrome to become the successful businesswoman she is today. She has shared a lifetime of wonderful wisdom in a book to inspire us all to aim higher.