Dominica's Annual Celebration of Arts & Culture
Organised by the National Culture Council and the Cultural Division, DOMFESTA is a month-long event involving poets, writers, singers, playwrights, musicians and artists.
Usually held in May, the event features exhibitions at The Old Mill Cultural Centre in Canefield, as well as activities such as plays, concerts and workshops throughout the island.
DOMFESTA 2021 - Calendar of Events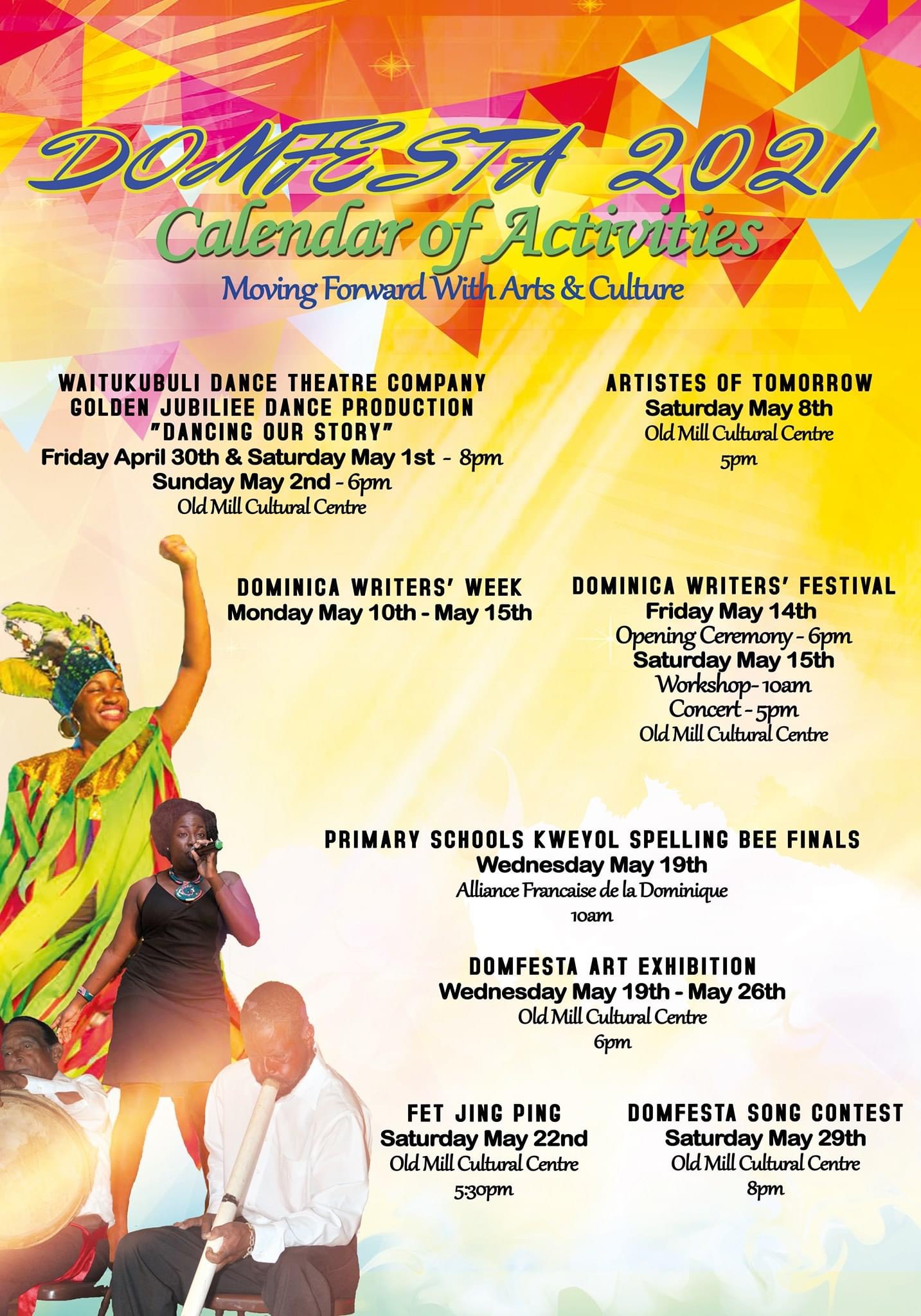 For information about other events go to events page.
Missed this year's workshops? Don't worry, here they are:
The internet is a HUGE free resource to help you improve your writing, including access to writing workshop videos.
This week we hosted a few for writers' week, that you can watch at any time. See:
Publishing Workshop with Polly Patullo & Roy Sanford
Playwriting Workshop with Steve Hyacinth
Song Writing Workshop with Gregory Rabess & Tim Durand
Poetry & Short Story Workshop with Ian Jackson & Jeno Jacob
Piton Noire Collective Workshop - Show not Tell