Roseau Valley
Rivers, Lakes, Waterfalls and Mountains
The Roseau Valley
Communities of Copthall, Morne Prosper, Wotten Waven, Trafalgar, Shawford, Fond Cani, Laudat
The Roseau Valley contains some of the most diverse and popular sites on the island and is only minutes away from the Capital. The Morne Trois Pitons World Heritage site (established in 1998) covers or is adjacent to most of this area. Here you'll find attractions such Trafalgar Falls, Middleham Falls and stunning montaine rainforest. Many small hotels and guest houses nestle in the lush rainforest here and the attractions are second to none.
Explore the rest of Dominica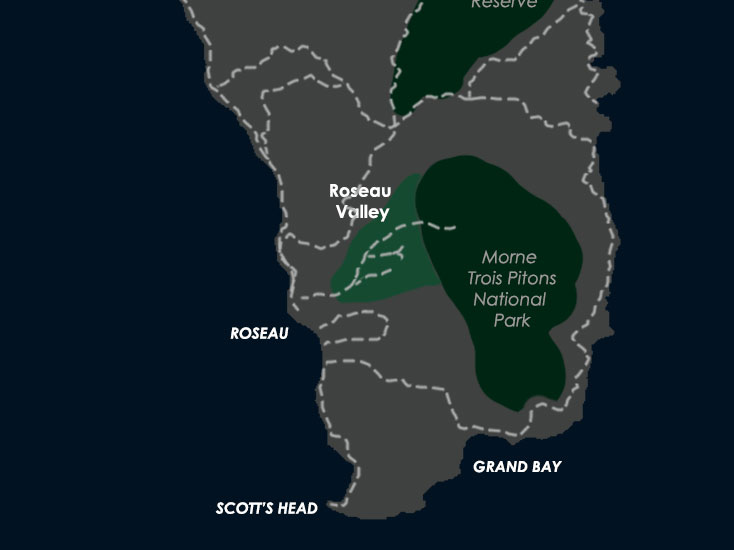 Eat
Here you will find the most diversity of eateries and cuisine in the country, with foods both local and international to suit your tastes.
Where to Eat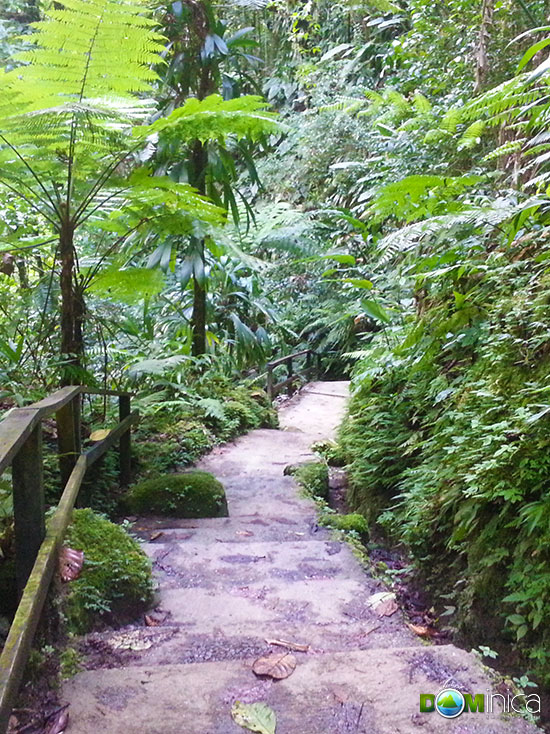 Stay
Just minutes away from the Capital, there are a variety of lodging options in close proximity to many of the island's attractions
Find places to stay

Roseau Valley Listings & Map
For more information on Activities, Attractions, Dining and Businesses available in this area, click on the listings or map icons below,
Or
use our Advanced Search 
Find out more
See what else there is to do around Dominica
Mouse over images for information