Old Mill Cultural Centre

, Edward Oliver Leblanc Hwy, Canefield
Food, Art and Music!
Livity Ital Festival is taking place from 7-9 July 2017, at the Old Mill Cultural Center, in Canefield Dominica.
A perfect venue where persons can enjoy a holistic environment and entertainment platform while gaining opportunity for improving well-being, exposure and product sales. Guided tours are also provided.
Bring your family and friends, talent or art & craft along!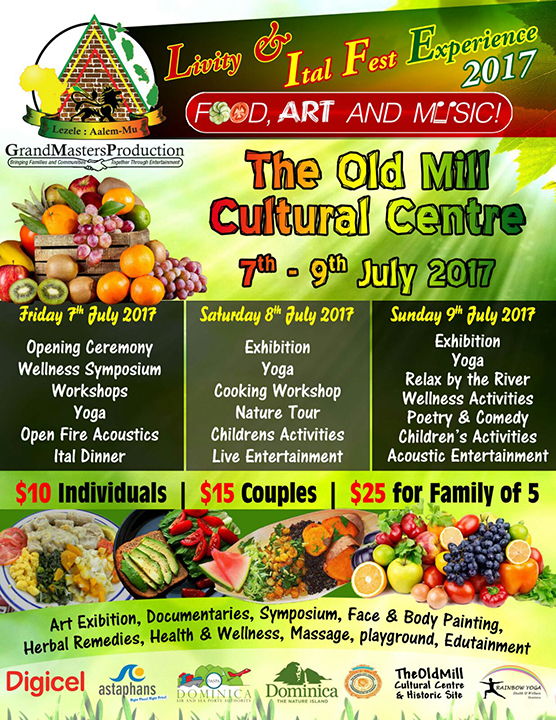 Silk Asara: +1(767) 616 1703
Paul Davy: +590690190924